RIT establishes formal partnership with RMSC
RIT's College of Liberal Arts and College of Science sign an agreement with the RMSC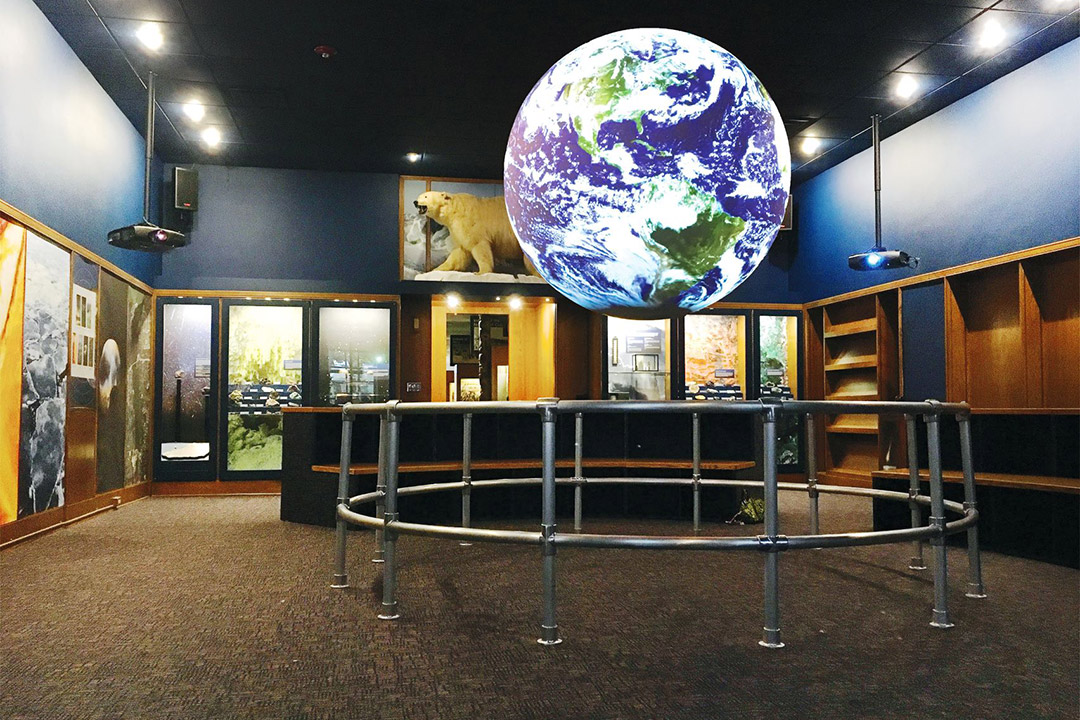 Rochester Institute of Technology's College of Liberal Arts and College of Science have signed a Memorandum of Understanding with the RMSC to formalize a partnership between the institutions. Through the formalized partnership, RIT and RMSC will build upon and expand its existing collaborations to benefit both the RIT and greater Rochester communities.
"The RMSC has been working with RIT for several decades on engaging projects that not only build community, but connect local scholars and their research to the public that we serve, making cutting-edge STEM knowledge accessible to all. We are happy to formalize this exciting ongoing partnership," said Hillary Olson, president and CEO of RMSC.
RIT and RMSC have executed a variety of successful collaborations—from installing green infrastructure at the RMSC's Rochester campus to creating new educational programming for the RMSC Museum & Science Center's permanent exhibits, and more. All of the projects, in some capacity, take a human-centered, technology-infused approach to sharing knowledge.
"I enjoyed serving on the RMSC Board of Trustees and watching our partnership grow," said Sophia Maggelakis, dean emeritus of RIT's College of Science. "I am very excited about this agreement, which will help to build on an already strong collaboration and to solidify and strengthen our partnership by promoting projects and initiatives which will contribute to the missions of RIT and RMSC."
Looking ahead, both institutions are interested in exploring opportunities for internship and co-op placements at the RMSC's three locations (the Museum & Science Center, Strasenburgh Planetarium, and Cumming Nature Center), collaborating on new programs and grant-funded projects that advance each organization's mission, bolstering STEM knowledge, and sharing resources and expertise.
"A partnership with the RMSC is incredibly valuable because it can provide students and faculty with opportunities for authentic collaboration that has a direct impact on our local community. Additionally, the institution's focus on providing blended educational experiences relating to regional and cultural history, as well as the arts and technology, makes the RMSC a natural partner for the College of Liberal Arts," said Anna Stenport, dean of RIT's College of Liberal Arts.
One example of a recent collaboration between the two institutions is the creation of a new Science on a Sphere exhibit experience that highlights the impact of plastics pollution on the Great Lakes. The program features cutting-edge research on the issue—which is being conducted at RIT—as well as data visualization and animation created collaboratively by RIT faculty and students from across the university.
Eron Damercy, school and teacher programs coordinator at RMSC, was one of the key RMSC staff members who helped with the project.
"The RMSC education team is extremely grateful for this thought partnership. Collaborating with the RIT community helps our team stay current with local and global trends in the field, educate ourselves on new STEM discoveries, and connect our young audiences with role models to introduce them to exciting careers," said Damercy.
Christy Tyler, professor of environmental science, worked on the plastics pollution collaboration with Damercy and others at the RMSC. She has also worked with the RMSC for several years collaborating on the Museum & Science Center's green infrastructure initiatives.
Tyler says all of her collaborative projects with the RMSC have been positive learning experiences for all parties involved.
"Through our partnership with the RMSC, RIT students are gaining valuable experience translating research for public education. I'm excited about the possibilities that this agreement brings for us to grow our collaborative research and community engagement efforts," said Tyler.
Topics