RIT grad, Microsoft exec to give RIT commencement address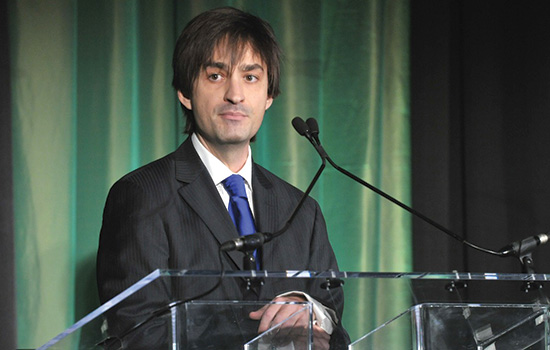 Alex Kipman, the Microsoft engineer who was recently honored as National Inventor of the Year for his work on Kinect for the Xbox 360 video game system and Windows PCs, will be the keynote speaker for RIT's 128th commencement celebration. His speech will be at the Academic Convocation, set for 2 p.m. May 17 in the Gordon Field House and Activities Center.
Kipman joined Microsoft in 2001, shortly after graduating from RIT's Golisano College of Computing and Information Sciences with a degree in software engineering. For the past five years, he has worked at Microsoft as general manager of incubation for Xbox in the company's Interactive Entertainment Business unit. Kipman holds more than 60 patents since 2001.
At the Academic Convocation, RIT President Bill Destler will confer degrees upon some 3,500 undergraduate and graduate students. The event kicks off RIT's two-day commencement celebration. For more information, go to www.rit.edu/commencement.