RIT graduate co-stars in the film 'Guest Artist' with Jeff Daniels
Alumnus Thomas Macias makes debut in award-winning film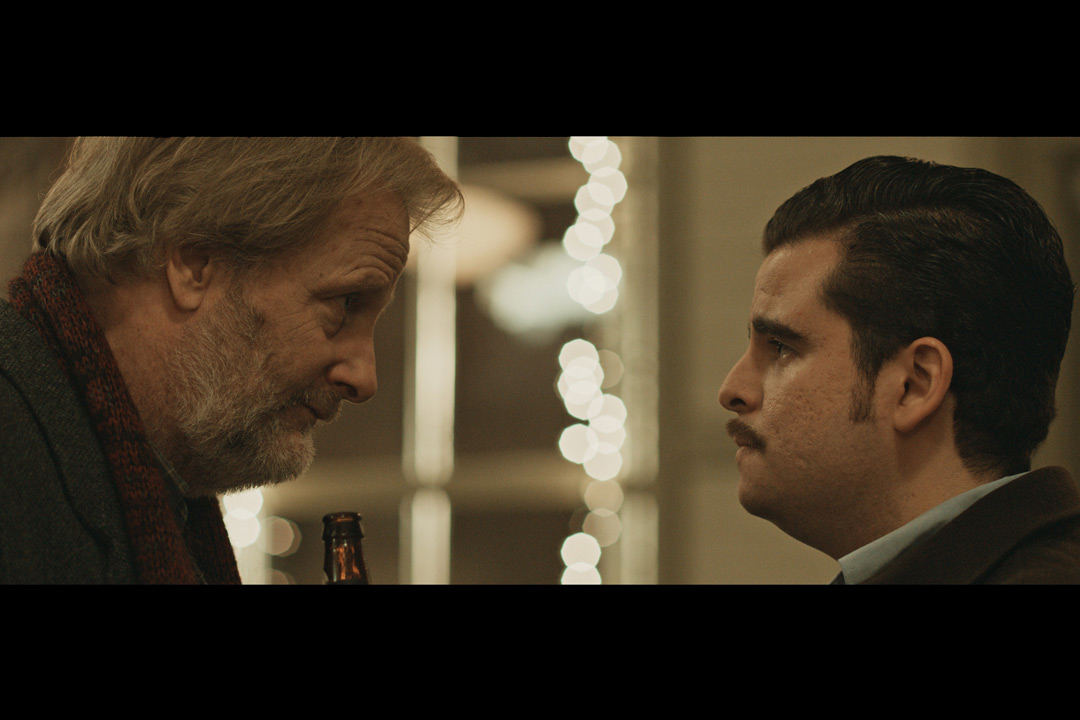 Thomas Macias '13 (applied arts and sciences) has made his feature film debut, co-staring with actor Jeff Daniels in Guest Artist.
The film is the story of Kenneth (Macias), a young aspiring writer who comes face-to-face with his hero, a legendary but troubled playwright (Daniels) who is not happy about staging his play in a small Michigan town. Guest Artist was originally written as a play by Daniels and turned into a film by director Timothy Busfield.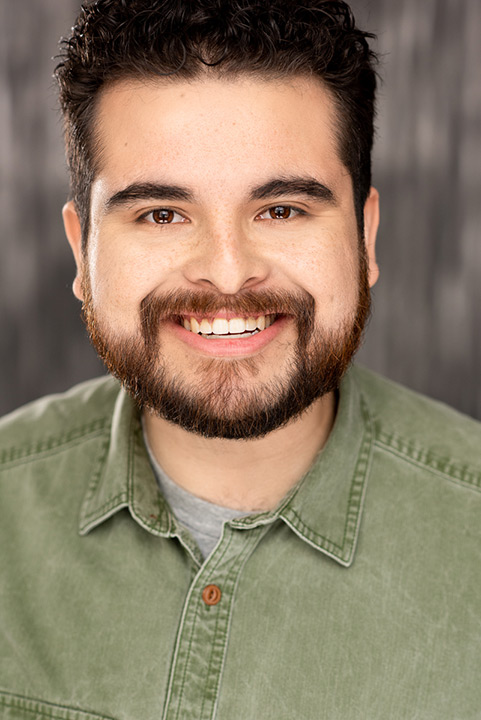 Aaron Gang
"Jeff and Tim really took me under their wing, because it was my first feature film," said Macias. "This was truly a once in a lifetime opportunity and I feel so lucky."
Guest Artist has been selected for more than 20 film festivals and has already won awards at several, including the Hollywood Reel Independent Film Festival, Myrtle Beach International Film Festival and the Beloit International Film Festival. Producers expect the film to be more widely available in theaters or streaming this fall.
"Thomas gives a big screen performance, one that is better than 90 percent of big screen performances that will come out this year," said Busfield, who is also known for his role in the TV show Thirtysomething. "So much of the quality of his performance comes from his ability to really listen to Jeff throughout the film. That's one of the hardest things for young actors to learn."
Macias first connected with Busfield and Daniels while working as a stage manager at the Purple Rose Theatre Company, a theater founded by Daniels in Chelsea, Mich. The casting director told him that he could audition under one condition—if he went and made more copies of the script pages that they needed.
"Jeff and I met a week before shooting, to run lines in his studio—just me and his dog," Macias said. "He is such a good storyteller and acting with him is like a team sport."
The film was shot over eight days, with a majority of it taking place in a Chelsea train station. Many of the people involved with making the film have connections with Michigan. Macias said his favorite night of shooting was getting to play with Daniels over 42 pages of dialogue, three times in a row.
While at RIT, Macias studied dramatic storytelling in the School of Individualized Study (SOIS). He also took part in RIT Players, RIT Improv and was a resident advisor in International House. He was president of RIT Players his senior year and helped with several plays at NTID Performing Arts.
"Because of my major, I saw RIT as a buffet where I could pick and choose what worked for me and learn many different things," Macias said. "It's great to show that performing arts can be a viable career."
After graduating, he started as an apprentice at the Purple Rose. His position at the theatre closely mirrored the backstory of his character Kenneth in Guest Artist. Macias said he loves his day job as one of the theatre's stage managers and wants to continue soaking in every aspect of the theatre.
"Thomas always credits a lot of what he's learned back to RIT," said Melissa Gilbert, who was an actress in Little House on the Prairie and co-producer for the film. "We are very proud of him and feel that he has a great future ahead."