RIT honors Martin Luther King
Three Mo' Tenors and the play 'The Meeting' round out a full day of events at RIT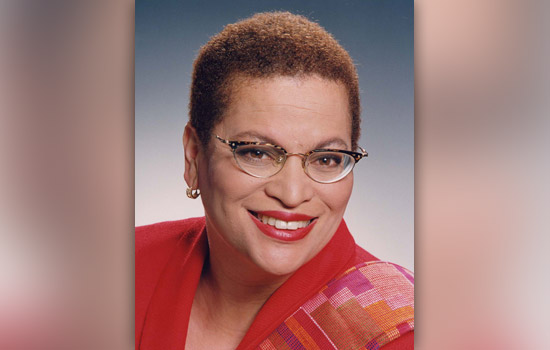 In the one-act play The Meeting, Malcolm X says to Rev. Martin Luther King, "You know, we may give our lives for this thing called freedom, don't you?"
The play, which imagines a meeting between the two Civil Rights leaders, takes place in February 1965. Within a day, Malcolm X would lose his life to assassination; Dr. King would as well in April 1968.
The play is only one part of the rich, enlightening and compelling 2013 Expressions of King's Legacy Celebration at Rochester Institute of Technology on Jan. 28.
This year's celebration opens with a keynote address by Julianne Malveaux, considered one of the leading experts in racial and cultural economics. She will discuss how race, gender and culture are shaping public opinion in the 21st century.
Malveaux's address begins at noon in Ingle Auditorium. The Meeting opens at 4 p.m. in University Gallery and is followed by a special performance by Three Mo' Tenors at 7 p.m. in Ingle Auditorium. The Expressions of King's Legacy events are free and open to the general public. Registration is required and can be done online.
Although Malveaux recently announced her resignation as president of Bennett College, she will remain at her position until May 6. She held the position of president for the historically black, all-women's college in Greensboro, N.C., since 2007. An educator, author, activist and civic leader, Malveaux has held positions in numerous women's, civil rights and policy organizations. Her commentary has been seen on multiple news channels including CNN and MSNBC, and her syndicated columns are published in USA Today, Essence magazine and The Progressive.
Showcasing the extraordinary versatility of African-American tenors, Three Mo' Tenors has been hailed by critics as entertaining, inspiring and exciting performers. The group performs classical operatic selections as well jazz, blues, gospel, spirituals and popular songs. Created by veteran Broadway performer, choreographer and director Marion J. Caffey, the Three Mo' Tenors have toured around the world since their debut in 2001, when the group's original performance was featured on PBS' Great Performances.
Contact RIT's Office for Diversity and Inclusion at 585-475-6546 for more information.
Note: The 2013 Expressions of Kings Legacy Celebration is sponsored by RIT's Office for Diversity and Inclusion, the Center for Campus Life, Delta Sigma Theta Sorority Inc. – Pi Beta Chapter, the National Technical Institute for the Deaf Cultural and Creative Studies, the College of Imaging Arts and Sciences and the departments of economics and music and fine arts in RIT's College of Liberal Arts.