RIT to host youth summer workshops on clean energy and fuel cells July 9-12
Registration is now open to area high school students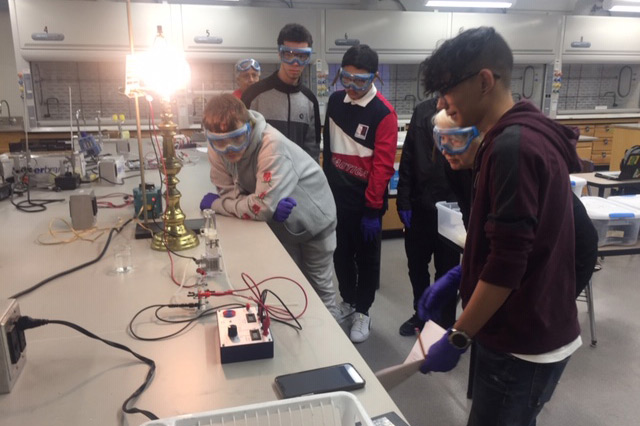 Rochester Institute of Technology is hosting workshops this summer to help high school students from the Rochester area learn about the science behind clean energy and fuel cells. The "Clean Energy: Electricity Generation Using Fuel Cells" workshops feature hands-on experiments and tours of RIT's facilities.
Participants will construct hydrogen-oxygen fuel cells, conduct lab-based experiments about hydrogen storage, explore RIT's solar farm and more. The event organizers, Professor Gerald Takacs and Principal Lecturer Alla Bailey, hope the experience will help youth learn about scientific careers that are becoming increasingly in demand.
"With the increasing effect of climate change on our environment, there is a demand for clean energy that does not emit carbon dioxide," said Takacs. "One solution is the use of gaseous hydrogen powered fuel cells to generate electricity with water as the only product. The future of our universe depends on educating students to be more proactive with clean energy. The student participants will get hands-on experience with the use of fuel cells."
Students from area high schools are invited to register for one-day workshops offered 9 a.m. to 3 p.m. July 9-12 on the RIT campus. Registration is free, complimentary lunch is provided and participants receive free RTS bus passes to travel to and from RIT. As a prerequisite, students must have taken a high school chemistry or earth science course. To register, contact Principal Lecturer Alla Bailey by calling 585-475-6831 or emailing avbsch@rit.edu, or contact Professor Gerald Takacs by calling 585-475-2047 or emailing gatsch@rit.edu.
Topics