RIT hosts Michigan Players on May 16
Interactive vignettes feature mid-tenure review, hiring practices and promotion readiness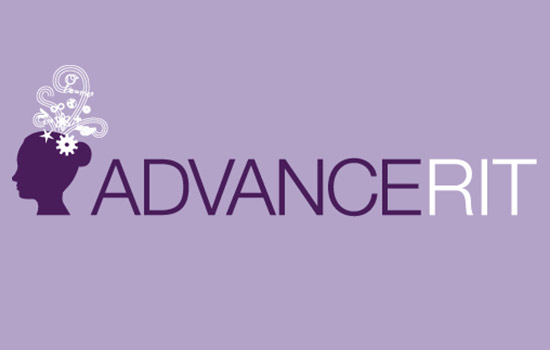 AdvanceRIT will host the Michigan Players for a workshop and interactive program on Tuesday, May 16, about "The Chair's Role in Faculty Mentoring." Participants can attend one of two sessions taking place at 9–11 a.m. and 1–3 p.m. in NTID's CSD Student Development Center, room 1300/1310.
Registration is required for the 9 a.m. session and the 1 p.m. session and should be completed by May 1. Space is limited to 50 participants per session. The event is free and open to associate deans, department heads, academic leaders and those holding program chair positions, as well as those being considered for leadership positions in colleges.
"The Chair's Role in Faculty Mentoring" is three, thematically-related vignettes presented in an interactive workshop format that explores the department head's role in faculty mentoring—discussing a review letter with a junior faculty member, welcoming a new faculty hire and discussing promotion readiness to the rank of professor with an associate professor. Developed to showcase positive and potentially problematic mentoring behaviors, these interactive vignettes allow department heads and other academic leaders to consider alternative means to create a more positive climate for faculty mentoring, both structurally in their department's policies and interpersonally in the behaviors adopted and used with faculty colleagues.
This is the third time RIT has hosted the Michigan Players. The troupe performs common scenarios about faculty dynamics and academic experiences such as unconscious bias in promotion and tenure decisions, and navigating department politics. They also interact with audience members about perspectives on issues, how to communicate effectively within these settings and how to address behaviors and patterns of interaction that might negatively affect colleagues.
More about AdvanceRIT and the Michigan Players can be found online. Refreshments will be provided during the presentations. Those needing interpreting can request services online.
The Michigan Players troupe was established in 2000 and is based in the university's Center for Research on Learning and Teaching. When the University of Michigan received its National Science Foundation ADVANCE Institutional Transformation grant, it was one of several initiatives developed by the grant team and the center to engage faculty in discussions about recruiting and retaining female faculty in STEM programs in higher education. All members of the troupe are professionals with theater training and familiarity with academia.
AdvanceRIT is a long-term, multi-faceted project designed to increase and advance women faculty in STEM disciplines at RIT. Funded through a $3.4 million National Science Foundation ADVANCE Institutional Transformation grant, with additional support provided by the university, this research-based project includes enhancements to faculty development programming, refinements to policies, as well as examines the challenges experienced by women faculty of color and deaf and hard-of-hearing faculty, adapting interventions to address the needs of these populations.