RIT involved in development of state hub for battery innovation
Battery Prototyping Center team will contribute to research, energy storage technology, workforce development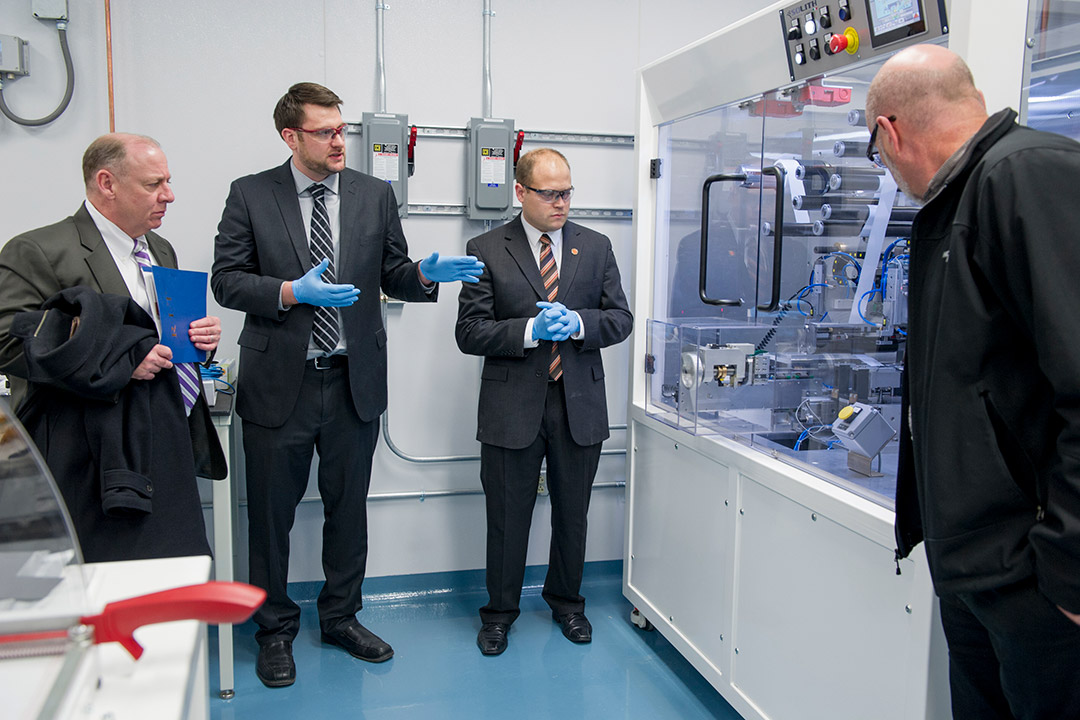 Rochester Institute of Technology will be part of New Energy New York, a state hub for new battery innovation, manufacturing, and workforce development. The hub, led by SUNY Binghamton, received funding for the first phase of development to expand the battery technology and energy storage sector.
RIT's Battery Prototyping Center will join academic institutions, nonprofits including the NY Battery and Energy Storage Consortium, and government agencies—New York State Energy Research and Development Authority (NYSERDA), Empire State Development, and Broome County. The center will contribute expertise to research projects, building the workforce development initiatives, and supporting the supply chain program.
RIT's Battery Prototyping Center is a $2.5 million facility supported through funding by NYSERDA and Empire State Development. Established to support early-stage development of next generation lithium-ion cells and materials, the team has worked with more than 100 customers from academia, government, a variety of industry manufacturers and technology hubs, and often multiple projects with the companies since it began in 2015. Companies can rent the space and work alongside the scientists on research and development projects. They can also receive training on equipment and processes to help launch their businesses.
Supported by U.S. Senator Charles Schumer (D–New York), the New Energy New York initiative is intended to make an impact in the growth of a competitive energy storage and development industry. The award is part of stimulus package funding, based on the Biden Administration's American Rescue Plan's Build Back Better initiative. Regional awards were announced recently, and the funding will support emerging battery technology and the energy storage ecosystem in Upstate New York. Much of the growth will be centered on the first lithium-ion battery factory set to open by 2022 in the Binghamton/Broome County area.
According to the Federal Consortium for Advanced Batteries and data included in the New Energy New York project documentation, overall goals of economic development initiatives such as this call for the U.S. to establish a secure lithium battery supply chain by 2030. Demand for batteries has increased and will require more than 25,000 new, direct battery manufacturing jobs and 100,000 new supply chain jobs. Correlating demands have risen in additional manufacturing capacity, using improved and sustainable methods and equipment.
Topics