June 16, 2021
by Shelly Meyer
RIT names Anna Westerstahl Stenport new dean of College of Liberal Arts
Stenport will join RIT in September from Georgia Institute of Technology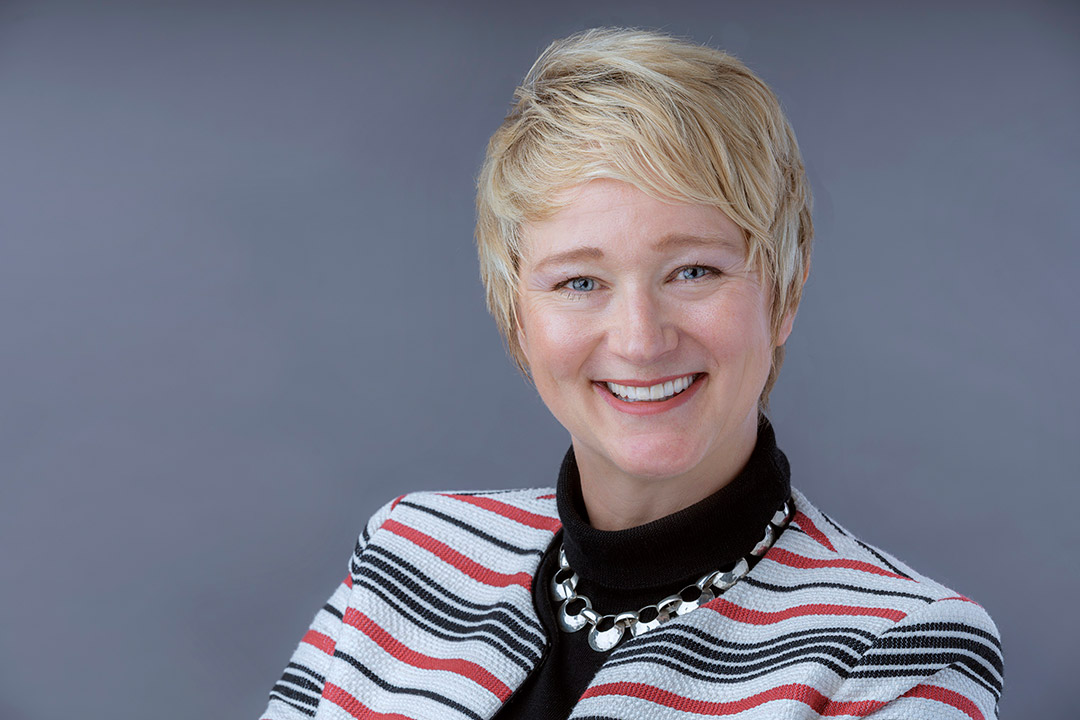 Rochester Institute of Technology has named Anna Westerstahl Stenport as the new dean of the College of Liberal Arts.
Stenport is currently a professor of global studies and chair of the School of Modern Languages at Georgia Institute of Technology's Ivan Allen College of Liberal Arts. She was selected as the RIT dean following a nationwide search and will begin her new leadership role Sept. 1.
"I am thrilled to welcome Dr. Stenport to RIT," said Ellen Granberg, RIT provost and senior vice president for Academic Affairs. "Her leadership and expertise will propel the College of Liberal Arts forward so that we can continue to provide our students with an excellent, well-rounded education and support our faculty as they produce outstanding research and scholarship marked by creativity and innovation."
Stenport is an expert in transnational cinema and media, modern literature and drama, and visual and cultural studies, with a focus on the Arctic and Nordic regions. Her current research, funded by a grant from the Social Sciences and Humanities Research Council of Canada, investigates "Visualizing Climate Change through Arctic Moving Images."
She has published 10 books and edited volumes, more than 60 peer-reviewed articles and book chapters, curated multiple film festival programs, and has given hundreds of presentations about her research and academic interests.
As chair of the School of Modern Languages department at Georgia Tech, Stenport leads a group of 70 faculty, lecturers, post-docs, and staff. She also leads the school's many academic programs, research and external funding initiatives, and public engagement efforts, while overseeing strategic planning, program development, and day-to-day operations.
"Liberal arts colleges play a unique and important role within technology-focused universities," Stenport said. "Coming from Georgia Tech, I understand this dynamic, and I look forward to working with the RIT community to further promote growth within the College of Liberal Arts."
During her tenure at Georgia Tech, Stenport founded and co-directed the Atlanta Global Studies Center (AGSC), made possible by a $2.25 million grant from the U.S. Department of Education. The center focuses on research and instruction geared to student populations that are underrepresented in international and advanced language studies.
Prior to her time at Georgia Tech, Stenport served as Conrad Humanities Scholar and Professor of Scandinavian Studies at University of Illinois at Urbana-Champaign. She also served as director of the campus office of undergraduate research, on the advisory board for the honors program, and as director of the European Union Center.
She was also a visiting professor and Anna Lindh Fellow at Stanford University's Freeman Spogli Institute, and a visiting scholar at the University of California at Berkeley, Queen's University in Canada, and several institutions in Scandinavia.
Stenport holds a Ph.D. in comparative literature from the University of California at Berkeley. She also holds bachelor's and master's degrees from Uppsala University, Sweden.
Stenport succeeds James Winebrake, who left RIT in 2020 to become provost and vice chancellor of Academic Affairs at the University of North Carolina Wilmington. LaVerne McQuiller Williams has served as interim dean of the College of Liberal Arts since May of last year.
"I'd like to thank LaVerne for her commitment to the College of Liberal Arts," Granberg said. "Her leadership over the past year guided the college through a global pandemic, the addition of two new degree programs in English and history, and construction of the performing arts center. I know I speak for the entire Academic Affairs community—we are all grateful to LaVerne for her exceptional leadership during this time."