RIT names new Title IX Coordinator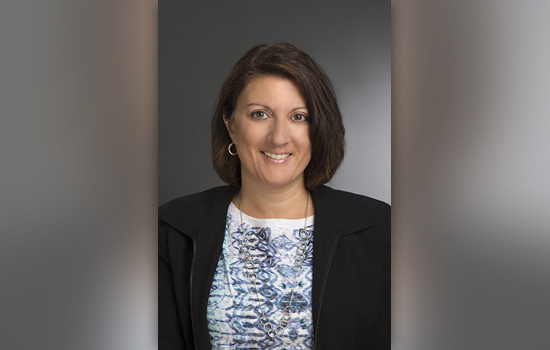 To: RIT Community
From: Erika J. Duthiers, Esq.
Assistant Vice President of Compliance & Ethics
Date: Sept. 10, 2015
Subject: RIT is Pleased To Announce The Appointment of Stacy DeRooy as the New Title IX Coordinator

Rochester Institute of Technology is pleased to announce that it has appointed Stacy DeRooy as the new Title IX Coordinator effective Aug. 31, 2015. In her role as Title IX coordinator, DeRooy will serve as the central resource for RIT on all issues related to Title IX, and will work closely the Deputy Title IX Coordinators across campus to help educate, train and support campus community members. She will be responsible for coordinating and overseeing compliance with Title IX statutory and regulatory requirement efforts. DeRooy will also continue serving as RIT's Clery Compliance Officer.

DeRooy will also play a key role in RIT's ongoing efforts to build and sustain a safe, gender-equitable campus climate for all members of the RIT community. "I hope to bring to the role of Title IX coordinator a level of dedication to RIT's Title IX efforts which will demonstrate a heightened awareness regarding Title IX issues on college campuses. I hope to lead us toward a change in culture that emphasizes care, concern and safety for the community, utilizing education and communication as the foundation for change," DeRooy said.

DeRooy brings to the role of Title IX Coordinator nearly 20 years of experience in campus law enforcement and compliance at RIT. She has worked closely with campus partners from the Center for Women and Gender, Human Resources, Office of Legal Affairs, and the Office of Student Conduct and Conflict Resolution in investigating, managing and coordinating Public Safety's response to Title IX complaints. Prior to accepting the Title IX Coordinator position, DeRooy served as the Associate Director and Investigator for RIT's Department of Public Safety, where she investigated and consulted on cases regarding sexual misconduct, assault, domestic violence, and stalking. She holds a bachelor's degree from Roberts Wesleyan College, a master's degree from RIT, and a graduate certificate from Michigan State University.

As Title IX coordinator, DeRooy will report to the Assistant Vice President for Compliance & Ethics, Erika Duthiers.