RIT/NTID Dyer Arts Center, Gallaudet University Archives announce first-ever collaborative exhibition
Exhibit will showcase works from both institutions' permanent collections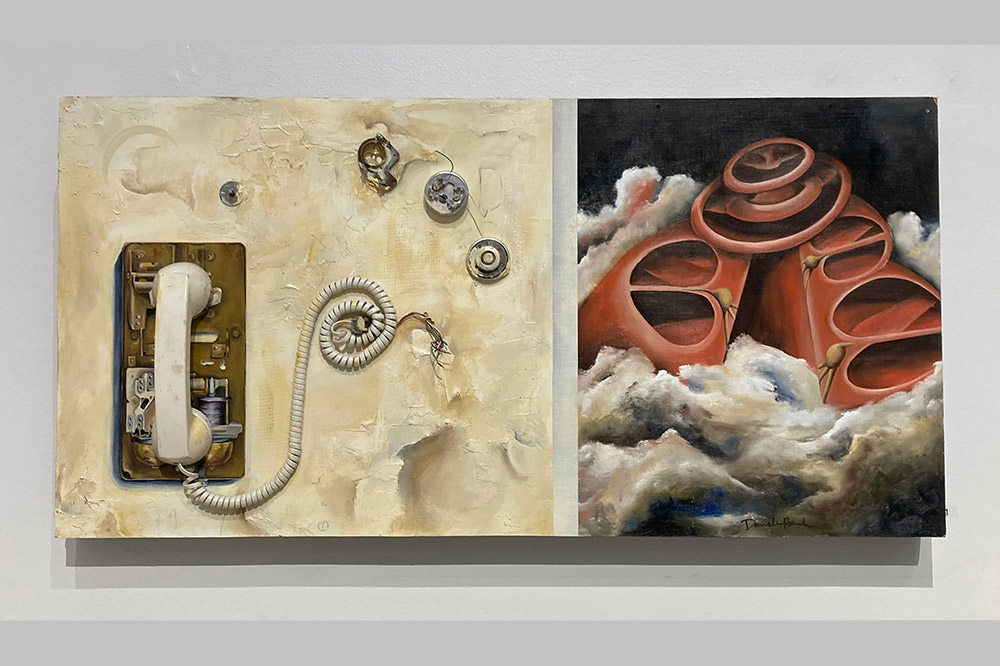 For the first time, a collaborative exhibition of works by Deaf artists from two prominent permanent collections will be shown to the public.
"Traversing the Boundaries of the Natural and Synthetic Worlds," a joint exhibit by the Joseph F. and Helen C. Dyer Arts Center at Rochester Institute of Technology's National Technical Institute for the Deaf and the Gallaudet University Archives, will run Dec. 23, 2021, through Jan. 15, 2022, with an opening reception from 5 to 7 p.m. Thursday, Dec. 23.
The exhibition will be located at 4808 Rhode Island Ave., Hyattsville, Md. Gallery hours are noon to 5 p.m., Thursday through Saturday.
Selected works from both galleries' permanent collections include pieces by artists Chuck Baird, Betty G. Miller, Morris Broderson, Fred Beam, Harry Williams, and Takiyah Harris, among others.
"The Dyer Arts Center has been interested in bringing art to the people, and this pop-up exhibition is a pilot effort to see how successful this effort is," said Tabitha Jacques, director of the Dyer Arts Center. "I'm grateful that this has happened so effortlessly, thanks to the support of Gallaudet University Archives, Streetcar 82 Brewing Co., and The Menkiti Group."
Topics