RIT/NTID Dyer Arts Center launches virtual exhibit of Modernism by Deaf artists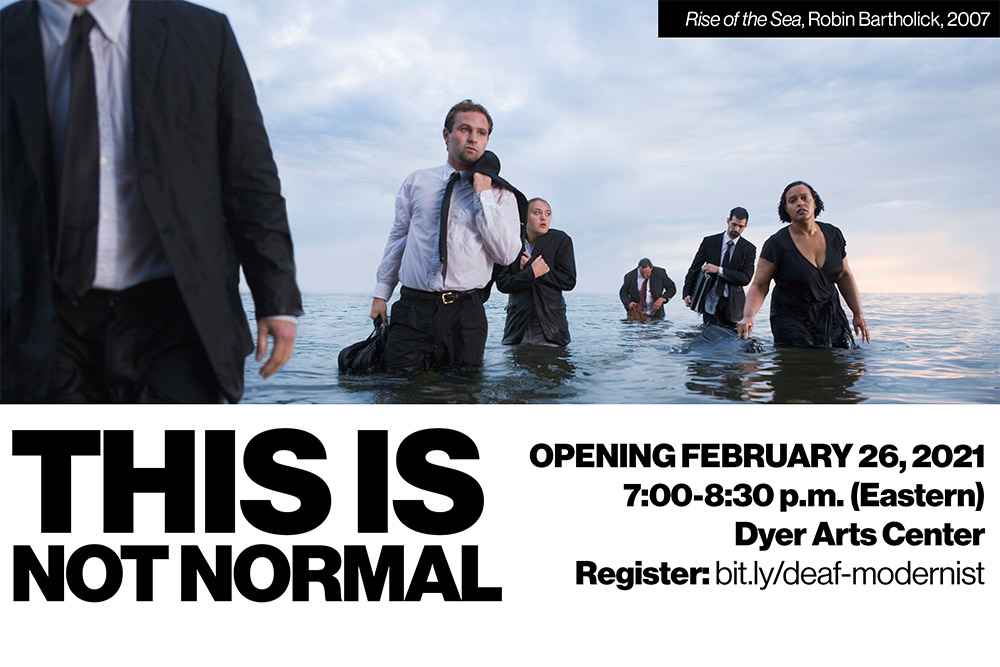 A virtual opening reception for Rochester Institute of Technology/National Technical Institute for the Deaf's Dyer Arts Center's newest exhibit will take place from 7 to 8:30 p.m. Friday, Feb. 26, via Zoom. The exhibition "This is Not Normal: Deaf Modernist Sensibilities," will showcase Surrealism and other works within the broader genre of Modernism by Deaf artists.
A 20th-century philosophy of art that encompasses numerous schools like Surrealism, Abstract Expressionism, and Dadaism, among many others, Modernism is based on challenging traditional artistic norms and commenting on important social issues of the day.
"With pieces from artists like Randy Dunham, Zeinab Sadeghi Kaji, and Marissa DiDonna—whose artwork 'Normalcy' lends the exhibit its name—this exhibition promises to be spectacular," said Tabitha Jacques, director of the Dyer Arts Center.
Along with Brenda Schertz, a former NTID ASL instructor, RIT museum studies alumna Kenzie Robbins is coordinating the exhibit.
Register now for the virtual event.
The Dyer Arts Center is home to one of the world's largest collections of works by Deaf artists. Due to COVID-19 restrictions, the center is temporarily closed and exhibiting online. When open, the center also hosts art-related educational activities such as lectures and demonstrations, and serves as a multi-use facility on the RIT campus.
Topics