RIT/NTID names Jill Bradbury chair of performing arts department
Bradbury joins RIT from Gallaudet University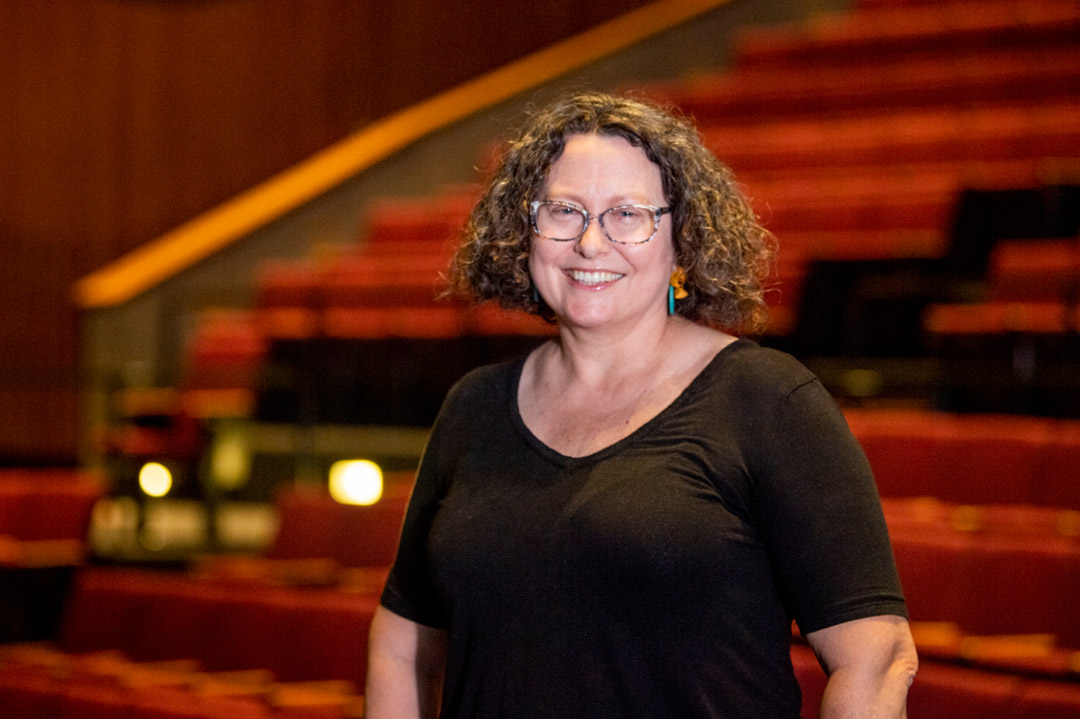 The Department of Performing Arts at Rochester Institute of Technology's National Technical Institute for the Deaf has named Jill Bradbury as chairperson and professor.
Prior to her role, Bradbury was a member of the English department faculty at Gallaudet University. She also taught at RIT/NTID in both the Department of Liberal Studies and Department of Cultural and Creative Studies.
Bradbury earned bachelor's degrees in English and economics from the University of California, Irvine, master's degrees in English and economics from Brown University and George Mason University, respectively, and a doctorate in English from Brown University.
"It's an exciting time to be joining the department," Bradbury said. "RIT's focus on the performing arts means we have a great opportunity to grow. I would like to see NTID performing arts become known for innovative education and programming. We have amazing opportunities for collaboration with other RIT colleges and can really push the boundaries of technology, performing arts, and Deaf aesthetics."
An expert in the performing arts and Shakespearean productions designed for those with disabilities, she was the primary author of "ProTactile Shakespeare: Inclusive Theater by/for the DeafBlind," along with National Endowment for the Arts' Art Works grant participants, and was co-author of "Language, Prose Genre, and the Ascendance of Economic Reasoning in Eighteenth Century Britain," in Springer Studies in Economic Ethics and Philosophy.
Bradbury is treasurer of National Theatre of the Deaf and served as treasurer of the American Society for Eighteenth-Century Studies and on the Modern Language Association's Committee on Disability Issues in the Profession.
"The performing arts are an important priority of RIT President Munson's vision for the future," said Gary Behm, RIT/NTID associate vice president for academic affairs. "Dr. Bradbury will be an excellent steward of this vision and expansion of the great legacy of NTID's performing arts department."
Topics