RIT/NTID partners with Seneca Park Zoo for Deaf Culture Awareness Day Sept. 17
Interpreting services provided pro bono by American Sign Language-English Interpretation students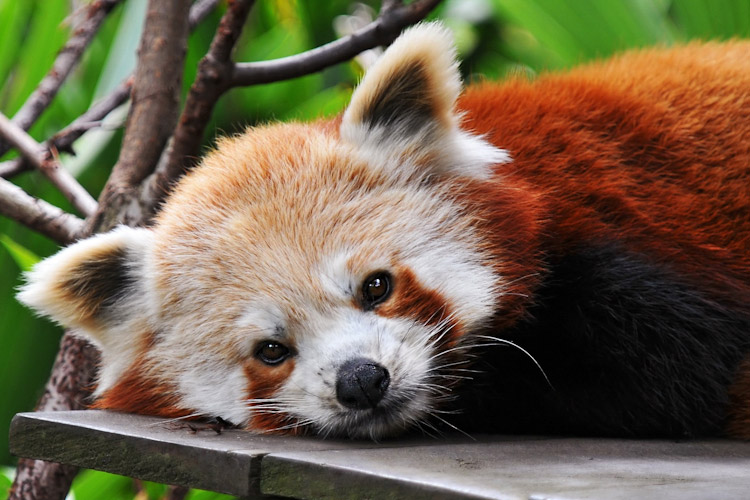 Monroe County's Seneca Park Zoo, RIT's National Technical Institute for the Deaf, and Rochester School for the Deaf will hold the first Deaf Culture Awareness Day at Seneca Park Zoo this Saturday, Sept. 17, rain or shine.
"We're so grateful to our friends at the Seneca Park Zoo for making Deaf Culture Awareness Day possible," said Gerry Buckley, NTID president and RIT vice president and dean. "This is an opportunity for the Rochester community to experience the richness of Deaf culture, as well as provide accessibility and inclusivity to the Deaf community and our NTID students. I'm also very proud of our interpreting students who will serve to facilitate communication. It will be a great day."
During Deaf Culture Awareness Day, all zoo programming will be interpreted. The event coincides with the zoo's Cold Asia Snow Leopard and Red Panda weekend, with four opportunities for deaf and hard-of-hearing guests to enjoy fully-interpreted animal experiences and keeper chats.
Interpreting is being provided pro bono by students from RIT/NTID's American Sign Language-English Interpretation major.
"We have been looking for meaningful ways to partner with NTID and the Rochester School for the Deaf to assist us in better serving our community," said Pamela Reed Sanchez, president and CEO of the Seneca Park Zoo Society. "Deaf Culture Awareness Day is the first of many collaborative efforts leading the zoo to be inclusive for all, every day of the year."
Zoo docents and ambassadors will be paired with NTID student interpreters, allowing guests to fully engage with zoo experts regarding animal species, facts, and wayfinding. ASL-interpreted storytelling featuring animal-related books will take place at the Conservation Stage. The zoo has worked with the Rochester School for the Deaf on custom animal identification signage featuring lenticular images of RSD students signing animal names.
"This day is a great start to International Week of Deaf People with the theme, 'Building Inclusive Communities for All,'" said Antony McLetchie, superintendent/CEO, Rochester School for the Deaf. "We are pleased to be partnering with the Seneca Park Zoo and NTID to celebrate and embrace American Sign Language (ASL) and Deaf culture and create an opportunity for our students, their families, and the Rochester Deaf community to come together at the zoo. Representation matters, and our students have been hard at work creating ASL signage and video for some of the zoo's animals."
More information can be found on the Seneca Park Zoo's website. Tickets can be purchased online or at the admissions booth.
Topics