RIT Office of Graduate Education prepares for a changing campus climate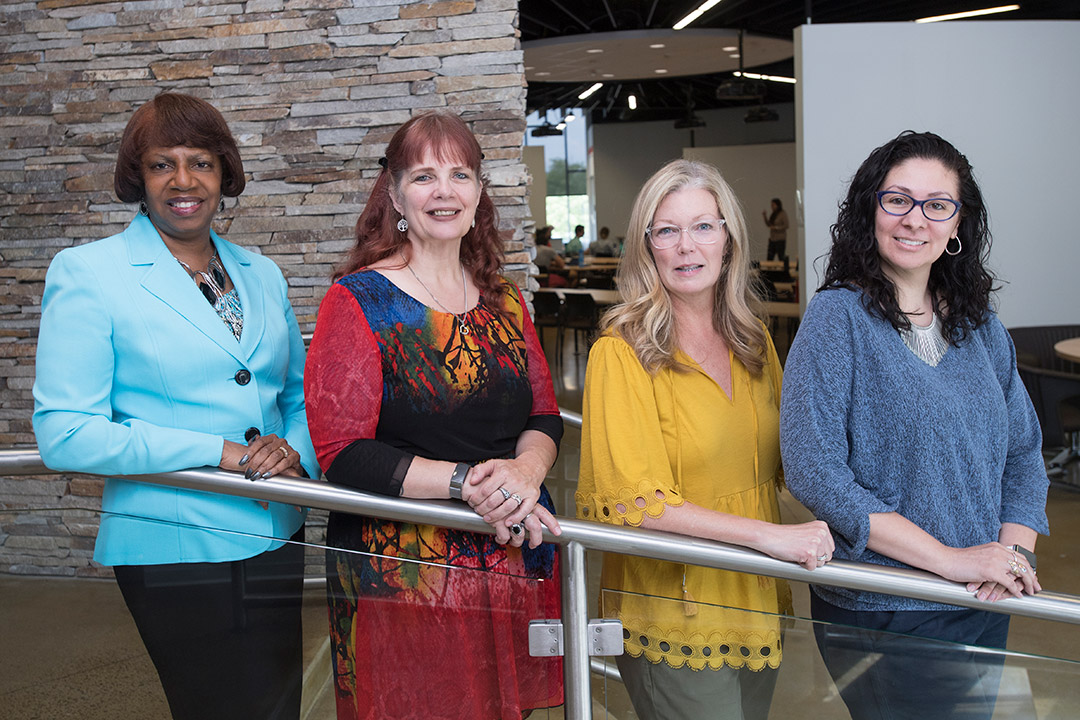 A. Sue Weisler
A graduate culture is taking root at RIT with more Ph.D. students on the main campus than ever before, and the Office of Graduate Education is building on the momentum.
The upcoming Graduate Showcase—10 a.m. to 5 p.m. Nov. 22 in Sustainability and Slaughter halls—is public recognition of the high-level research and scholarship produced by RIT's master's and doctoral students. Their success reflects the behind-the-scenes effort to build an environment on campus that supports this unique student body.
Twyla Cummings, associate provost and dean of Graduate Education, and her team are steadily building an infrastructure that addresses graduate students' needs and supports the university's strategic goal to confer 50 Ph.D. degrees per year by fall 2025-2026. The current number hovers around 33 Ph.D. conferrals annually from eight existing programs, Cummings said. To achieve and surpass this goal RIT will add six to 12 new programs to its Ph.D. portfolio. This can be a lengthy process, she notes.
"On average it takes about three to four years, some times longer, to go from concept to approval at New York state," Cummings said. "We recently hired a senior project manager/technical writer to write proposals for new Ph.D. programs. Laura Kleiman will join the Office of Graduate Education from Sponsored Research Services to work with colleges, academic affairs and governance groups to move these degree proposals through the process."
Earlier this fall, Cummings named RIT professor Linda Underhill as Faculty Associate for Graduate Education for the academic year. Underhill will also help expand the university's doctoral portfolio.
Nearly 950 new graduate students came to RIT this fall, including a record-breaking 93 Ph.D. students. This enrollment figure is up from 72 incoming Ph.D. students in fall 2018 and includes 34 new students in computing and information sciences. Overall, RIT's entire graduate student body consists of 3,000 students, of which nearly 300 are Ph.D. students, Cummings said.
The emphasis on doctoral programs at RIT is tied to the need for continuity of graduate students to work on federally funded research projects. Earlier this year RIT's ranking as a national research university was moved to the second-highest classification ("high research activity institution" or "R2") by the Carnegie Classification of Institutions of Higher Education. This puts RIT among the top 6 percent of colleges and universities in the nation—those conferring at least 20 research/scholarship doctorates annually and spending a minimum $5 million a year on research—and follows the 2016 milestone ranking that changed RIT from "Masters-Comprehensive" to a "Doctoral University."
Graduate students come to RIT from 53 countries and with different career and life experiences, making it a unique student body. The Graduate Student Advisory Council and graduate student senator provide representation in RIT governance, while the Doctoral Student Association focuses on social engagement, community service and professional development. The student club formed three years ago and is actively building a community and connecting with alumni.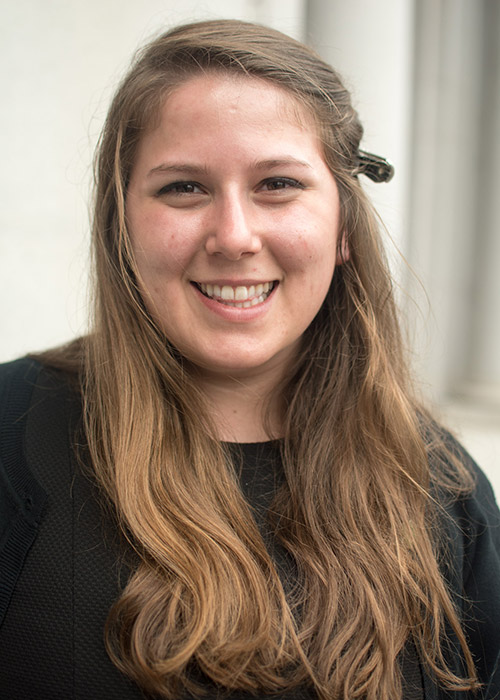 "We're definitely growing," said Alyssa Recinella '16 (mechanical engineering BS/MS), a Ph.D. candidate in the engineering program, and president of the Doctoral Student Association. "This is the perfect time to start it, while we're accepting more students to campus."
Because graduate student services are not centralized at RIT, Cummings formed the Graduate Education Student Resource Group with campus partners to discuss graduate student needs, ranging from academic to housing and transportation issues. Early efforts from the group have already produced a focused assessment of graduate student support services and steps to formalize a graduate writing policy.
Cummings and Lynne Mazadoorian, director of the university advising office, surveyed graduate students in spring 2018 about their experiences with graduate advising. The results showed that, while overall the 330 respondents (50 percent were MS students, 20 percent BS/MS and 13 percent were Ph.D. students) reported being satisfied with their advisers, advising practices varied and access to both academic and faculty advisers differed across programs.
"The undergraduate model should not necessarily be used for graduate advising; it's a different population," Cummings said. "Our intent was not to overhaul current processes and structures that exist. We met with each college to find out what they need to support their graduate students. We're looking at things that could benefit every college." 
Recognizing that "one size does not fit all," Cummings and Mazadoorian made recommendations to refine the process by:
Standardizing a position description for the role of graduate student advisers,
Developing unique training sessions and 
Creating a liaison role in the Office of Graduate Education to coordinate information and procedures around graduate advising.
Another area of concern focuses on helping graduate students who struggle with written communication. An initiative led by Cummings will establish a process for evaluating student writing and referring students to the Writing Commons for assistance well before they begin their thesis or dissertation.
Currently, 49 percent of the 83 graduate programs already have a student learning outcome in place, and the remainder will generate a writing learning outcome. All programs will identify a course and writing assignment for assessing student writing ability.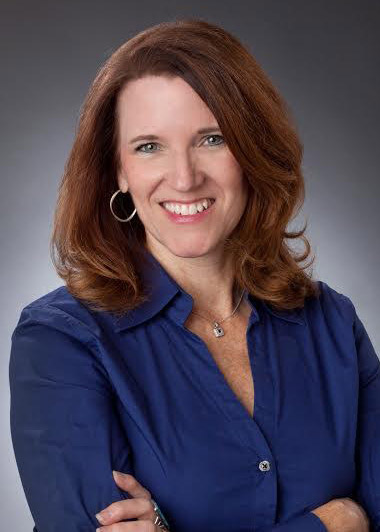 credithere
Another layer of support Cummings has put in place is the new Graduate Education Dean's Advisory Council to make recommendations on graduate education initiatives, networking and career opportunities for students. The group of nine alumni and community members in industry and leadership positions includes Ryan Bowen, chief technology officer at NRGXP; Kim Braithwaite, senior human resource manager-Americas at Barilla Group; and Patty Phillips, president of CLARITY Recruiting and Career Management Inc. The group met for the first time this fall and will hold semi-annual meetings.
Phillips '90 (MBA) is an enthusiastic member of the new council. She supports Cummings' strategic approach to expanding RIT's Ph.D. portfolio "to produce graduates who are ready to conduct research and offer solutions to the world's thorniest problems." Input from the council will help guide the process, she noted.
"With the creation of an Advisory Council for Graduate Education, Dean Cummings is connecting with alumni and subject matter experts who can offer an external point-of-view on how to elevate the visibility of graduate education at RIT," Phillips said.