RIT Online gears up to expand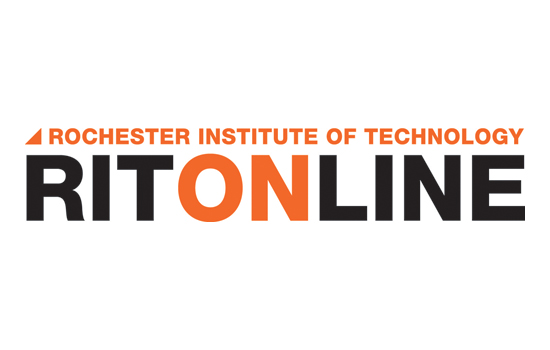 RIT Online, the online higher-education unit of the 185-year-old Rochester Institute of Technology, is readying an expanded online portfolio as it undertakes a significant expansion over the next 12 months. After piloting a limited set of courses since April of this year, RIT Online is now offering accelerated new courses, certificates and degrees in categories that are in hot demand by employers. Additional courses are planned for the spring 2015 semester.
"RIT is recognized by employers as a hub for innovation and creativity that provides a launch pad for brilliant careers," said Jeremy Haefner, RIT provost and senior vice president for academic affairs. "As the university rolls out its newly adopted strategic plan, RIT Online will play an integral role by furthering our goal of providing instruction in a broadening spectrum of knowledge, skills and competencies that will earn gainful and satisfying careers for graduates. RIT Online captures the quality of RIT and customizes it for online delivery, offering the top-quality education that has earned RIT its reputation as a world-class university."
The RIT Online experience is highly personalized and sets new standards in online higher education. Each student benefits from credentials unique to RIT, flexible curricula, and accelerated course offerings delivered in a convenient eight-week format. The new courses leverage RIT's 35 years of experience in distance learning and are delivered in a highly collaborative format that incorporates the latest advances in online learning. Highlights include:
Content developed and delivered by the expert faculty that teaches in RIT's global campuses
A modular approach that lets students select building blocks from one or more disciplines to customize a program perfectly suited to their professional or personal goals
Small class sizes that encourage group interactivity and ensure each student has direct access to both professors and classmates
Virtual concierge who assists with enrollment consultation, academic support, forming study groups, accessing dedicated resources, and offering career path guidance
Thérése Hannigan, director of RIT Online, worked with RIT's instructional designers and user-experience experts to bring a true campus feel to the online experience: "The latest Web and mobile technologies let our online students have meaningful interactions with classmates around the world, and get in-depth feedback from faculty. With RIT Online, you'll forget you're not sitting in a classroom. Looking ahead, we have some very cool innovations planned for 2015."
"The online format has enabled me to get to know my students much better, which means I can offer more specific, multi-modal feedback on their assignments," said Andrea Hickerson, assistant professor, who teaches the Crafting the Message course. "Right now, I'm experimenting with recording me as I edit their individual papers via an iPad app, so that students gain an understanding of the editing and grading process. Students that take these new courses are exciting to work with because they bring their post-graduate experiences to the table."
"The online format affords the students and faculty multiple resources, channels and formats to share and collaborate during the course," said Adam Smith, associate professor and program chair, who teaches the User Interface Design course. "These fast-paced, eight-week courses equip students with the information and skills needed to take their career a step forward and prepare for an advanced degree. The diverse backgrounds of the students add to the collaborative nature of online discussions and sharing."
To ensure a fast return on a student's investment, all RIT Online courses are optimized for the current needs of employers, which are determined by RIT's primary research and input from a network of more than 115,000 RIT graduates worldwide.