RIT participates in Engineers Week
National celebration highlights significant contributions by engineers and is a way to encourage a new generation of engineers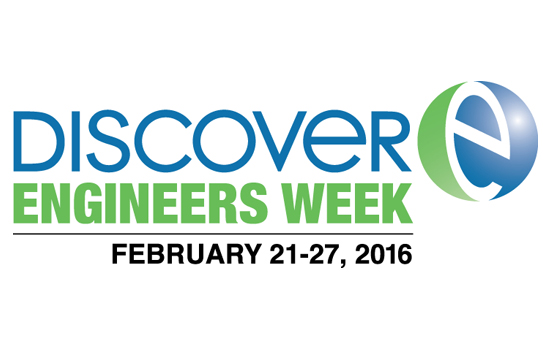 Elizabeth Robertson, NASA's deputy chief engineer for propulsion systems engineering and integration, will anchor a week of events during the 2016 Engineers Week at Rochester Institute of Technology from Feb. 21-27. Her presentation takes place at 12:30 p.m. on Thursday, Feb. 25, in Ingle Auditorium in RIT's Student Alumni Union. A reception for her is scheduled for 1:30 p.m. in the Gordon Atrium in James Gleason Hall.
Robertson, the project manager for NASA's prototype of a 3D-printed rocket engine, will discuss how additive manufacturing could support the organization's deep space missions and the role engineers play in advancing the high tech option for building complex engine parts.
The event is free and open to the campus community. It is part of a week of programming that highlights the role engineers play in supporting industries as varied as space, manufacturing, medicine and sustainability. It is also an opportunity for students to meet with professional engineers to discuss pathways for careers in these fields. Several of the events are co-sponsored by RIT's College of Applied Science and Technology and the Kate Gleason College of Engineering.
The full schedule of events can be found on the CAST and engineering websites. Highlights of the week also include:
Monday, Feb. 22
Student Club Day, 2–5 p.m. in the Golisano Hall atrium
Tuesday, Feb. 23
Career Fair Pre-registration, 10 a.m.–1 p.m. Golisano Hall atrium and 1–4 p.m. Erdle Commons, KGCOE
Student Recruiter Panel, 5-6 p.m. KGCOE-1555 featuring current students who have been recruiters at RIT's Career Fair; learn what employers are looking for in job candidates
Wednesday, Feb. 24
Food Truck Rodeo in the parking lot between CBET, the Unity Quad and the Vignelli Center. (Tiger Bucks and Debit will not be accepted)
Thursday, Feb. 25
NASA speaker: Elizabeth Robertson, 12:30–1:30 p.m., Ingle Auditorium
Friday, Feb. 26
Career Fair Resume Review, 10 a.m.–2 p.m. Golisano Hall atrium and 9 a.m.–1 p.m. Erdle Commons, KGCOE
Women In Technology Alumni Panel, 11:30 a.m.–1:30 p.m. Engineering Technology Building, featuring Amy Steans '07 (packaging science), Lockheed Martin; Christi Alessi-Fox '02 (mechanical engineering technology), Caliber Imaging & Diagnostics Inc.; Danielle Williams '04 (electro/mechanical engineering technology), Harris Space and Intelligence Systems; and Mona Samaan '94 (civil engineering technology), Airosmith Development Inc.