RIT photography professor documents Greenland's changing landscape
RIT Press publishes 'North by Nuuk: Greenland after Rockwell Kent'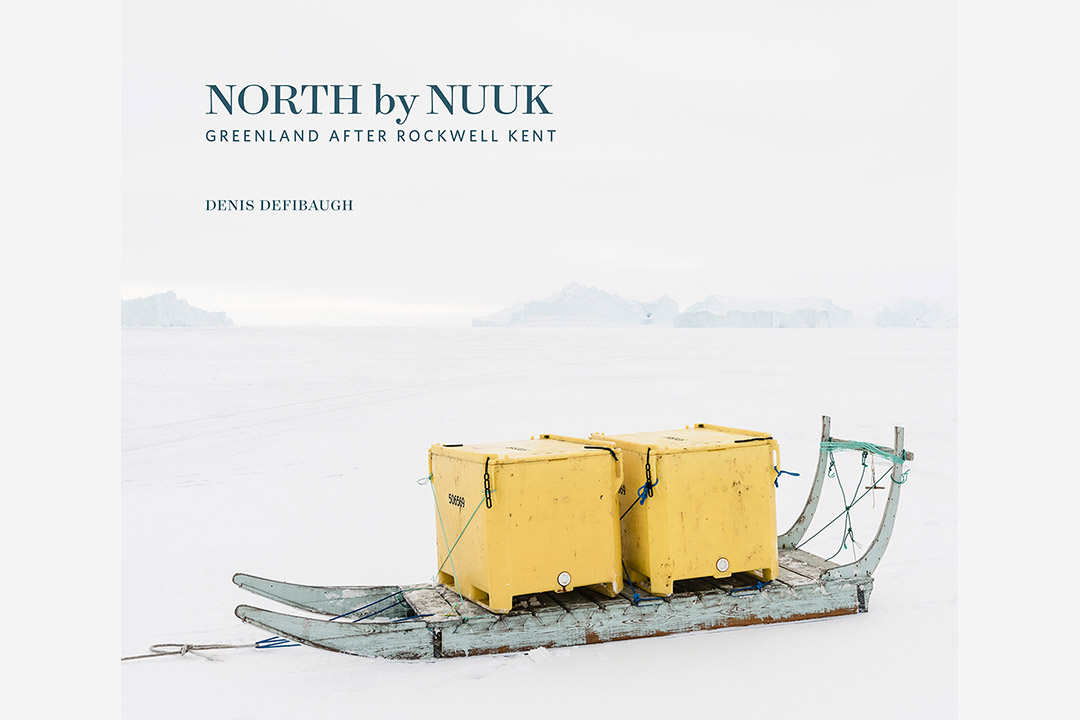 Contemporary Greenland is the subject of a new collection of photographs and essays by a Rochester Institute of Technology photography professor, who spent more than a year on the island.
North by Nuuk: Greenland after Rockwell Kent, by Denis Defibaugh, and published by RIT Press, documents scenes from daily life and from nature, such as an Inuit hunter and his sled dogs, stark landscapes and portraits of the people who live in remote communities.
Defibaugh's project was inspired by American artist and writer Rockwell Kent, who visited Greenland in the 1930s. Kent's photography, art and literature provide a counterpoint to the images Defibaugh took 85 years later. He was drawn to the project to complement Kent's work and to create a contemporary record of changes in Greenlandic society, culture and the environment.
"I knew climate change was affecting Greenland and hunting was becoming less a part of the culture, and I wanted to try to photograph it as much as possible," said Defibaugh, professor in RIT's School of Photographic Arts and Sciences. "I didn't want to romanticize it. I wanted it to be about reality." 
Greenland is an autonomous Danish territory located between the North Atlantic and Arctic oceans. From 2016–17, Defibaugh lived in four different communities on the western coast from the capital, Nuuk, in the south, to Illorsuit, 300 miles north of the Arctic Circle. Defibaugh led photography workshops for children and organized exhibits of their work during his time in Illorsuit, Sisimiut, Nuuk and Uummannaq.
Defibaugh also conducted video interviews as an oral history project for the Greenland National Museum and Archives. Funding from the National Science Foundation supported Defibaugh's photography project and collaboration with a U.S. and Greenlandic social scientist and a Greenlandic historian.
"It was quite an experience to be walking out on a fjord in the middle of nowhere," Defibaugh said. "It was invigorating and liberating. There were days I was lonely and wondering if I'm ever going to get something good out of this, but I always felt it was right. It would take time. Patience."
The foreword is written by Gretel Ehrlich, with essays by Axel Jeremiasson and Defibaugh. North by Nuuk is now available for $49.95 from RIT Press, or by calling 585-475-6766.
RIT Press is the scholarly book publishing enterprise at RIT—dedicated to the innovative use of new publishing technology while upholding high standards in content quality, publication design and print/digital production. The Press offers specialized titles for niche academic audiences, trade editions for mass-market audiences and occasional limited editions with unique aesthetic standards.
Related News
Topics