RIT Press publishes in-depth look at Will Burtin's scientific approach to design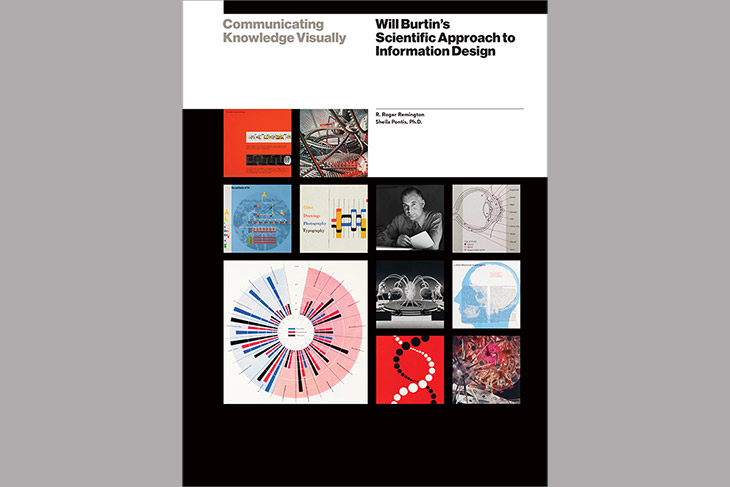 The contributions and relevance of a pioneering 20th century information designer is the focus of a new publication by RIT Press.
Communicating Knowledge Visually: Will Burtin's Scientific Approach to Information Design, by R. Roger Remington and Sheila Pontis, offers contemporary designers, educators, and students a master class in Burtin's design philosophy.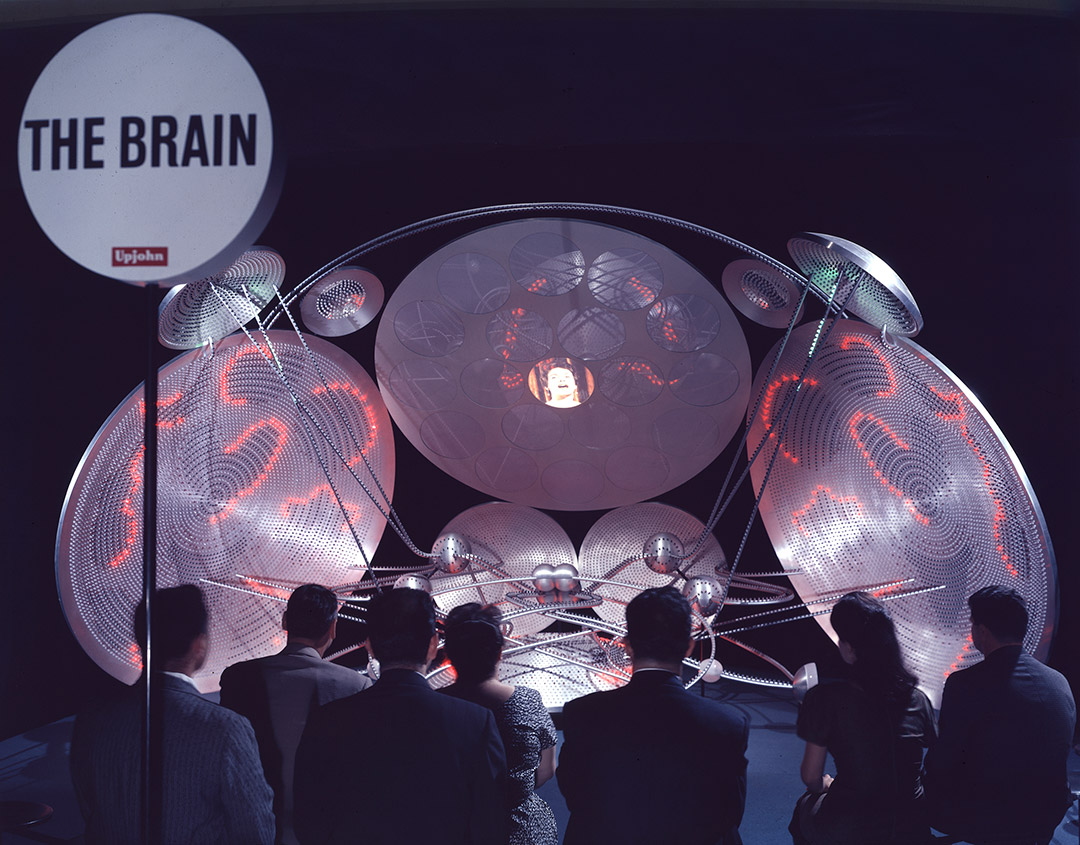 Pfizer Inc.
Burtin's work contrasted with commercial art of the mid-20th century. His uncluttered compositions explained scientific and technological advancements of the 1940s, 1950s, and 1960s. Through a scientific approach to design, Burtin combined observation, research, and innovative materials in his "visual communication." His brochure designs explained discoveries about human physiology—metabolism, visual perception, cells, and the brain—while his participatory installations at pharmaceutical exhibitions translated these concepts into larger-than-life structures.
Communicating Knowledge Visually presents Burtin's process through case studies and first-hand accounts of his ideas and theories. His writings and process work convey a philosophy relevant to contemporary design issues and practices, according to Remington, co-author and Professor Emeritus at Rochester Institute of Technology.
"Information design is a major responsibility for today's graphic designer," Remington said. "Will Burtin's design accomplishments, as detailed in the new book, serve as models for emerging and practicing graphic designers. The book is about important graphic design history—Will Burtin and many of his major projects—and how these examples illustrate information design methodology useful for today's designers."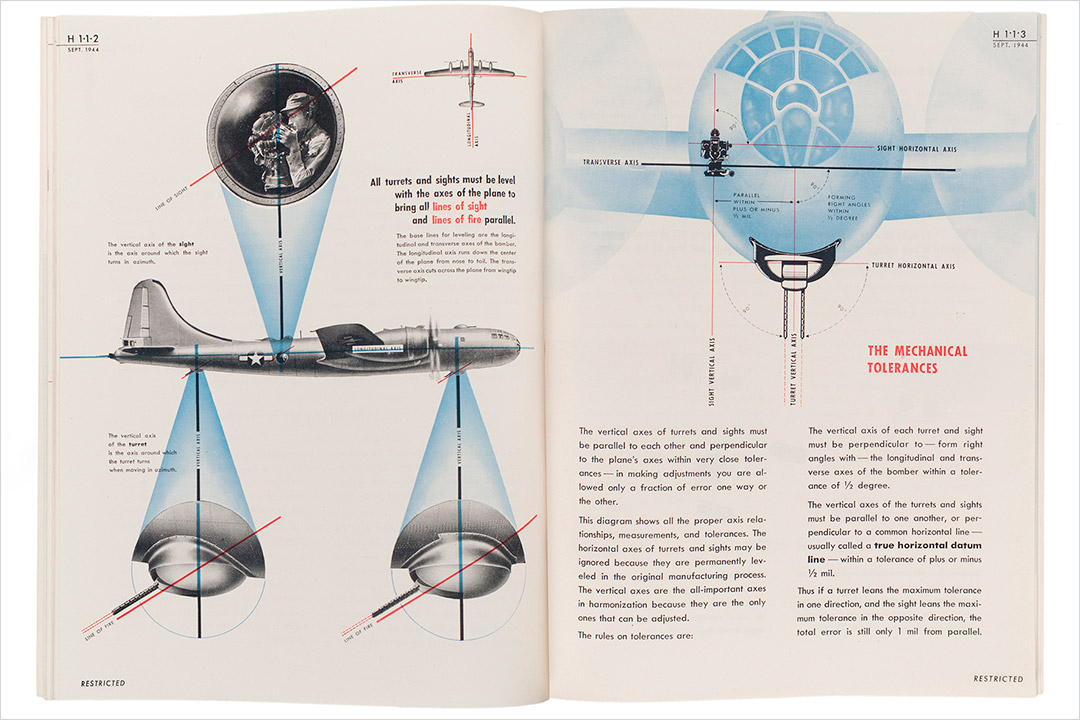 RIT Cary Graphic Design Archive
Born in Germany, Burtin apprenticed in a typography shop and developed a design process using a scientific approach. The Third Reich sought Burtin as propaganda director, leading him and his wife, Hilde, to flee Nazi Germany. The couple emigrated to the United States in 1938. Burtin volunteered for the U.S. military in 1943 and was assigned to the Office of Strategic Services. He led a team that designed manuals for Air Force enlistees operating gunnery on bombers. Research informed Burtin's design solutions, and he trained as a gunner and as parachute jumper while working on the war manuals.
Burtin's career lasted more than 40 years. He worked as art director for Fortune magazine and led his own design firm, with clients such as Union Carbide, Eastman Kodak Co., the Smithsonian Institute, and Upjohn Pharmaceuticals, for which he designed Scope, a journal for physicians. He was also a visiting instructor at Black Mountain College in North Carolina.
Remington is an internationally known designer and an expert on Burtin's life and work. His scholarship includes Nine Pioneers in American Graphic Design with Barbara Hodik; Design and Science: The Life and Work of Will Burtin with Robert S. P. Fripp, Burtin's son-in-law; and Will Burtin: The Display of Visual Knowledge.
"I first learned about Will Burtin and his design as an undergraduate graphic design student at RIT in the 1950s," Remington said. "My mentor, Professor Hans Barschel, knew Burtin and sponsored an exhibit of Burtin's work at RIT while I was a student."
Burtin's writings and process work featured in Communicating Knowledge Visually are housed in the Cary Graphic Arts Archive at RIT. The Will Burtin Archive was donated in 2000 by his daughter Carol Burtin Fripp, and is the largest collection in the Graphic Design Archive within RIT's special collections. Remington created the archive to preserve the process work and papers of influential 20th century designers.
Co-author Pontis is an information design researcher, educator, and practitioner. Her work and research investigate how people interact with information. Pontis teaches in the integrated design and management graduate program at Massachusetts of Institute of Technology and is a partner at Sense Information Design, a New York-area design consultancy. She is the author of Making Sense of Field Research: A Practical Guide for Information Designers.
Topics