January 26, 2021
by Luke Auburn
RIT professor developing drone imaging systems to help farmers monitor grapevine nutrients
USDA awards Professor Jan van Aardt grant to help create practical systems to help vineyards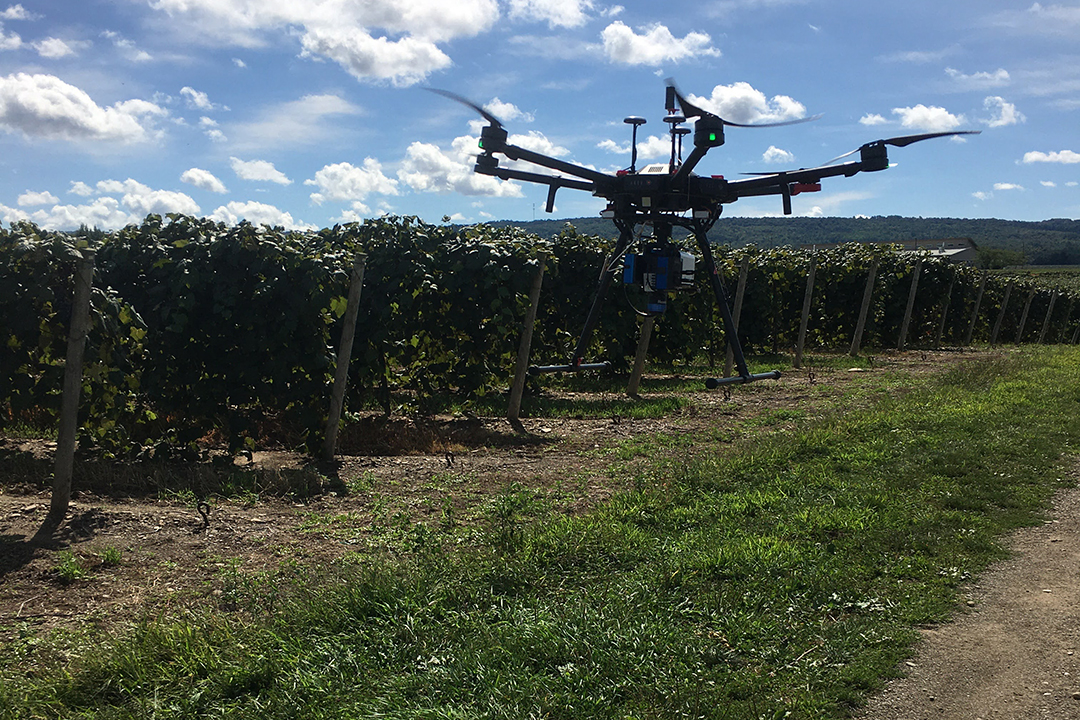 A Rochester Institute of Technology professor is helping to develop drone imaging systems aimed at empowering farmers to better manage the nutrients in their vineyards. Professor Jan van Aardt from the Chester F. Carlson Center for Imaging Science is receiving more than $357,000 in funding from the United States Department of Agriculture to help grape growers make data-driven nutrient-management decisions.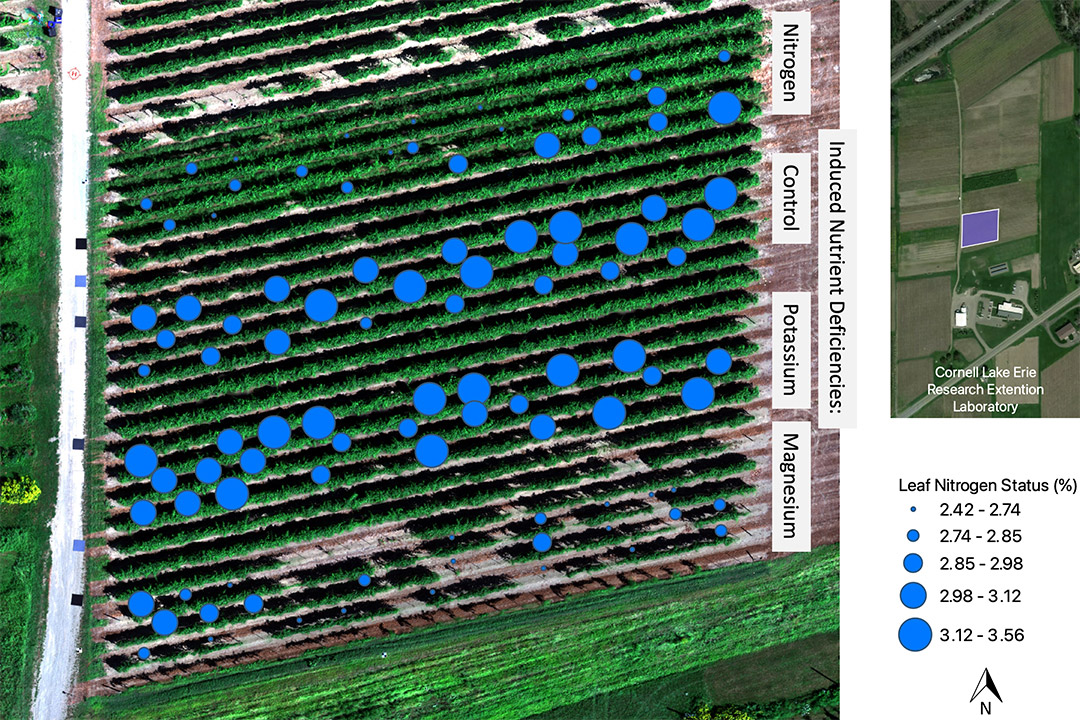 Rob Chancia
Van Aardt is part of a large consortium, led by Washington State University, working together to develop the novel approach. Farmers ideally need to analyze the levels of nutrients such as nitrogen, magnesium, potassium, and others to optimize fertilization efforts and subsequent yields, but current methods are expensive, time-consuming, and require destructive chemical analysis of leaves. The ultimate goal is to provide practical sensing tools that can help farmers improve vineyard productivity, berry and wine composition and quality, environmental sustainability, and business profitability.
"The goal is to use the traditional chemical analysis of in-field leaf tissue samples to develop drone-based solutions," said van Aardt, who is on the sensors/engineering team working on ways to detect the health levels of the grapevines. "We can collect hundreds of spectral channels (or colors) and then distill the problem into a handful of channels that are necessary to estimate, say nitrogen levels, and then design an operational solution for a farmer or service provider to assess the nutrients. We'll also look at what the flight parameters should look like – what time of year we should fly, how frequently, how fast, what the pixel size should be, and so on."
Van Aardt is leveraging the expertise from RIT's Digital Imaging and Remote Sensing Laboratory, including Research Scientist Nina Raqueno and Senior Lab Engineer Timothy Bauch. Rob Chancia, an imaging science MS student from Utica, N.Y., has already conducted several test drone flights over vineyards near Lake Erie using hyperspectral and light detection and ranging (LiDAR) imaging systems in conjunction with collaborators from Cornell (Professor Justine Vanden Heuvel and Senior Research Associate Terry Bates), who collected field samples of leaves at the same sites. The RIT College of Science researchers are using the data collected to develop algorithms this winter in preparation for more regular flights once the growing season resumes.