RIT Professor Emeritus Roger Dube receives Fulbright Fellowship
Dube's project aims to improve retention of First Nations college students in STEM disciplines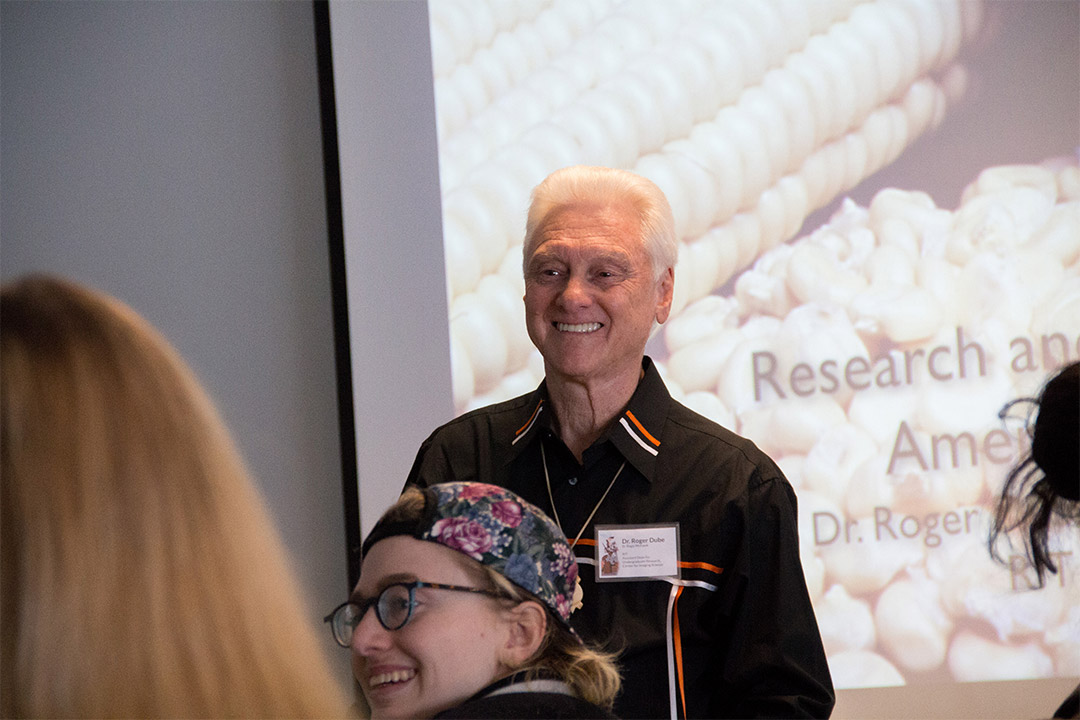 Devon Watters
Rochester Institute of Technology Professor Emeritus Roger Dube was recently awarded a prestigious Fulbright fellowship. The fellowship will fund a project to increase retention of First Nations students in STEM higher education programs.
The project will take place at the University of Manitoba, where he is serving as Visiting Indigenous Scholar. It will build upon his previous work at RIT, where he was the principal investigator on an NSF-funded Research Experiences for Undergraduates (REU) that achieved a retention rate in excess of 90% for Native Americans engaged in frontier research. That represented a dramatic improvement over typical retention rates for Native American college students. Studies show that the college attrition rate for Native American students is between 75-93%, for numerous complex reasons.
"My experience at RIT has demonstrated that positive research experiences, coupled with mentoring by caring faculty, often produce life-changing commitments by the students to continue working in STEM disciplines," said Dube.
The research will focus on enriching three components of the First Nations higher education experience: preparing prospective students for STEM study by engaging high schools and communities; providing peer support and mentoring for First Nations students; and establishing ongoing connections to tribal communities and traditions through service projects.
Dube is a former assistant dean for Undergraduate Research and Interdisciplinary Programs in RIT's College of Science. With 43 years of experience in teaching and educating others, Dube is an author, entrepreneur, mentor and researcher who holds 16 patents. Last year, the American Indian Science and Engineering Society (AISES) awarded him the annual Ely S. Parker Award, the organization's highest honor.