RIT professor named visiting professor at URMC
María Helguera will apply ultrasound techniques to characterize artificial tissue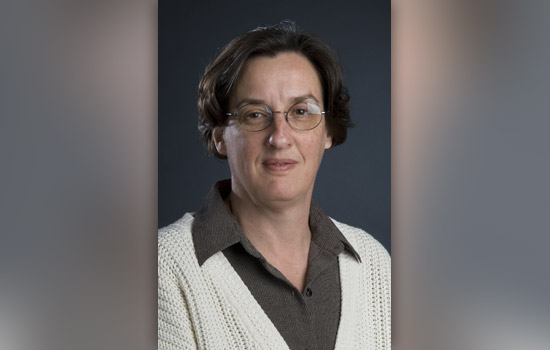 Rochester Institute of Technology professor María Helguera was appointed to the Wedd Visiting Professor Chair at the University of Rochester Medical Center Department of Pharmacology and Physiology while on a yearlong sabbatical from RIT's Chester F. Carlson Center for Imaging Science. She began her new position on July 1.
While at the UR, Helguera will continue her collaboration with professors Diane Dalecki, in the department of biomedical engineering, and Denise Hocking, in the department pharmacology and physiology.
"The project we've been working on for the last few years has to do with the use of ultrasound techniques for the creation and quantitative characterization of artificial tissues," says Helguera, professor in RIT's Center for Imaging Science. "I am also involved in quantitative assessment of microscopy images of artificial tissues and collagen gels, gleaning parameters related to the effects of ultrasound exposure."
Helguera will also implement a high-frequency ultrasound setup "to investigate the mechanical properties of artificial tissues using Spatially Modulated Ultrasound Radiation Force."
Stephen McAleavey in the UR's Biomedical Engineering department developed the technique, which is being investigated for clinical use.
An international component to Helguera's sabbatical will involve a visit in the fall to the National Autonomous University of Mexico, where she will learn about design and control of systems using Arduino and Raspberry Pi boards.
In the spring, she will travel to the Pontifical Catholic University of Perú to teach a course on medical imaging systems.
"I will establish a research relationship in the field of medical imaging and design, and delivery of online courses," Helguera says.