RIT Professor Wins Fulbright Scholars Award
Roberley Bell to spend spring in Istanbul, Turkey, teaching about public art and intervention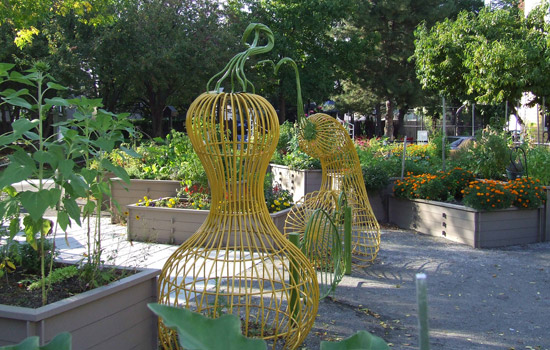 Roberley Bell, professor of foundations at Rochester Institute of Technology, has won a Fulbright Scholars Award. Bell will spend the spring term teaching at Kadir Has University in Istanbul, Turkey.
She will teach courses about public art and public space, specifically on urban settings and spatial perceptions. Bell has traveled to Turkey several times and in 2006 taught a workshop, "Design as Thinking as Seeing" hosted by the United Nations Educational, Scientific and Cultural Organization.
"My areas of specialization span the disciplines of the visual arts with an emphasis on sculpture and working in and with the public realm," says Bell, professor in RIT's College of Imaging Arts and Sciences. "I focus much of my work in the public realm, through both the production of projects and working with communities. As both an artist and teacher, my practice explores ways of thinking, seeing and making within the context of a specific physical environment."
Bell hopes to engage her students on public space and its use, particularly focusing on the city of Istanbul as a locale. Each student will produce a project that may range from a film project to a sculpture to a schematic analyzes of pedestrian use of space.
Bell has completed public art projects in New York City, Pittsburgh, Baltimore, Cambridge, Mass., and Kaliningrad, Russia.
In 1990, Bell was awarded a Fulbright Hays Award, which consisted of a summer seminar in the Netherlands.
Bell's work has been exhibited internationally and nationally. She currently has an exhibition Roberley Bell: Inside Out at Laumeier Sculpture Park in St. Louis. The exhibition, which runs through Jan. 10, explores the relationship between the man-made and the natural with a focus on the artifice of nature. To learn more, visit www.laumeier.com.
##