RIT projects win $1.25M in state funding
Awards, received as part of Finger Lakes Council allocation, will be used to generate jobs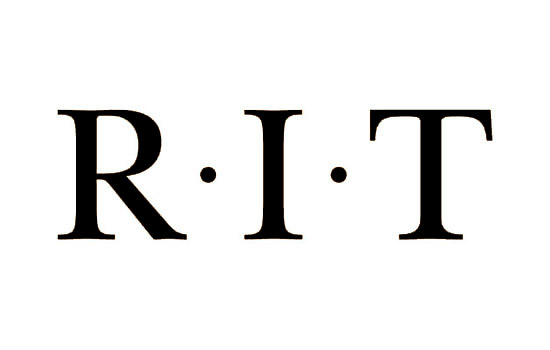 Rochester Institute of Technology has received $1.25 million from New York state to fund two projects aimed at economic development.
The funding was included in the $59.8 million awarded to the Finger Lakes Regional Economic Development Council at a ceremony today (Dec. 11) in Albany. The awards were part of the third annual round in which 10 regional councils across the state competed for a piece of $715.9 million in grants and tax breaks.
"I am very pleased — and appreciative — that both the Finger Lakes Regional Economic Development Council and Empire State Development see the value in these proposals," said RIT President Bill Destler. "The projects and programs will create jobs, spur the local economy and explore new technology applications. We are very grateful for the state's continued support of RIT."
Awarded to RIT:
• $1 million in Empire State Development grants for its new RIT Center for Urban Entrepreneurship (CUE), which will help reshape the regional economy and build wealth within the urban community by being the hub for urban entrepreneurial programs and research. The funds will be added to $4.1 million already secured by RIT and be used to renovate 40 Franklin St., a 1927 building listed on the U.S. National Register of Historic Places in downtown Rochester that was originally constructed for the Rochester Savings Bank.
The project will restore the building and renovate 25,000 square feet to serve the program needs of the CUE and its clients, including incubator and accelerator space, inventor labs for prototype development, "smart" classrooms, and conference rooms and events space. CUE, operating under RIT's Saunders College of Business, will offer a wide range of services, including training for displaced executives and traditionally disadvantaged groups in applied entrepreneurship; access to incubation services and resources for start-up ventures and accelerator and capacity building services for high potential companies; and new youth programs designed to promote entrepreneurship.
"You cannot have a successful entrepreneurial ecosystem without the state government playing a role in helping make it happen," said dt ogilvie, dean of Saunders College of Business. "I am pleased and thankful to see Gov. Cuomo taking a leadership role in making entrepreneurship more possible as a catalyst to a growing and healthy economy."
RIT plans to open the space in 2014 with full construction completed in 2015.
"The funding provided by the state to renovate CUE's new facility will clearly generate a return on investment— from the creation of new businesses to the growth of existing businesses," said Delmonize A. Smith, Saunders College of Business professor and CUE director. "Both will create new jobs that pay in excess of livable wages, particularly in some of our more distressed communities, and that will boost our regional economy in an important way."
• $250,000 for the Finger Lakes Innovation Hot Spot, a business incubator and support program to be co-led by RIT's Venture Creations and High Tech Rochester (HTR), an affiliate of the University of Rochester. The center also would be supported by a consortium of institutions, including RIT's Center for Urban Entrepreneurship, Upstate MedTech Centre in Batavia, Cornell Agriculture and Food Technology Park in Geneva, and the Rochester BioVenture Center.
The funds would be used to expand the Entrepreneurship-In-Residence program, hiring local business executives with start-up experience to advise and mentor companies and commercialization programs, with a goal of consolidating and coordinating services, as well as expanding support to underserved communities.
"We are very pleased that the state decided to award our region with an Innovation Hotspot designation," said Bill Jones, director of RIT's Venture Creations business incubator. "This will provide critical resources that will enable our consortium to expand our efforts to launch and support start-up businesses in our region."
Added James Senall, president of HTR, "We are grateful to the governor and Empire State Development for awarding an Innovation Hotspot designation to the Rochester/ Finger Lakes Region. Our region has a rich history of entrepreneurship and innovation, and this new initiative will help us accelerate our collaborative efforts to become one of the leading startup centers in the nation."