RIT Rallies: WNY Fighting Covid takes aim at PPE shortage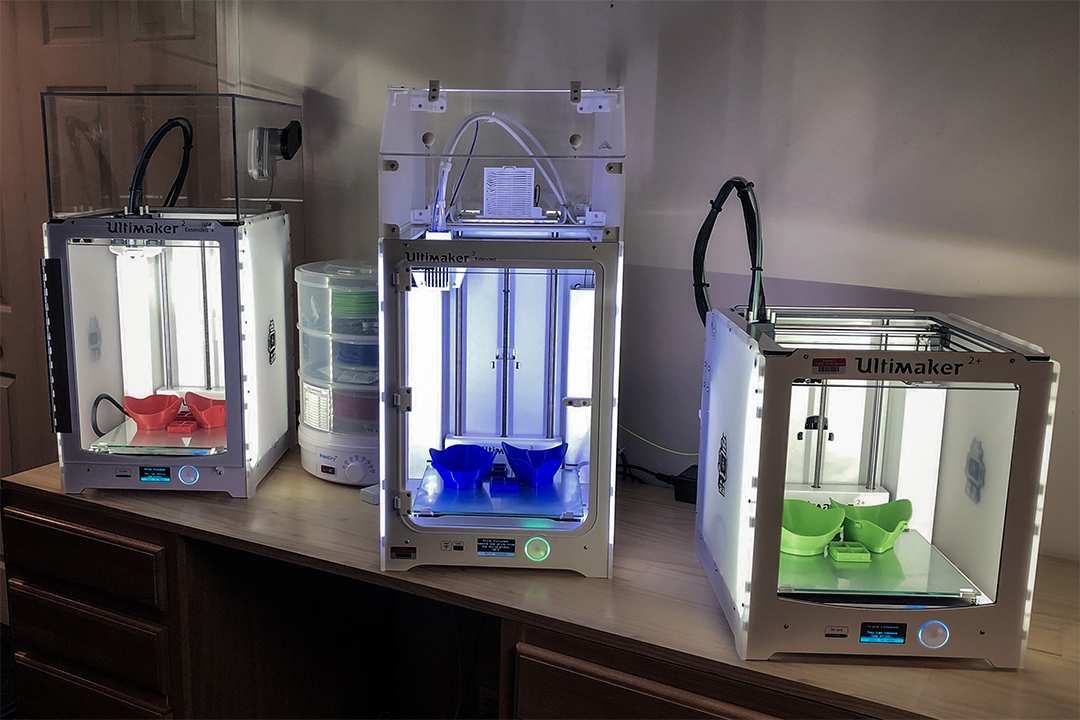 As hospitals and front line workers run out of protective gear in their fight against the coronavirus pandemic, a group of RIT alumni has joined forces to help replenish their supply.
WNY Fighting COVID is a grassroots volunteer organization created to assist essential personnel acquire the personal protective equipment (PPE) they need to be safe. The group's mission is to match people with 3D printers, sewing machines and other technical skills who have a desire to help cover the medical PPE shortage with those in dire need.
 "We want to bridge the gap between people who want to help resolve the lack of critically needed PPE with local essential businesses and healthcare facilities that don't otherwise have access to conventional protective equipment." said WNY Fighting COVID founder and President David Olney '13 (chemical engineering). "We are a network of makers, engineers, artists and community leaders who want to support and protect the men and woman holding our society together by fighting this disease. Together, as a community, we will conquer this crisis."
Along with Olney, the board is comprised of other RIT graduates Mike Caldwell '15 (manufacturing and mechanical systems integration); Kelly Cheatle '98 (illustration), '99 (graphic design); Charlie Eastwood '15 (mechanical engineering technology), '17 (manufacturing and mechanical systems integration); Katelyn Olney '14 (biomedical photographic communication); Ted Olney '18 (chemical engineering); and Heather Grotke '07 (biology), who is also a member of the College of Health Sciences and Technology faculty.
After collecting the community-made PPE, the organization logs, sanitizes, packages and distributes it to those in need. To date, over 500 items have been delivered to healthcare organizations across Western New York.
The group continues to expedite more efficient manufacturing methods, including die-cutting and injection molding, to help protect as many people as quickly as possible. One of its newest initiatives is to produce clear panel masks to increase access to communication for the deaf and hard of hearing community, with plans to deliver items to NTID in the near future.
Requests for PPE continue to arrive and continued assistance is needed. For more information on how to help produce PPE, or to make a donation, visit the WNY Fighting COVID website.
Topics