RIT receives $3.2M to advance female faculty
Program details strategies to improve gender equity for female faculty, including women of color and those who are deaf and hard-of-hearing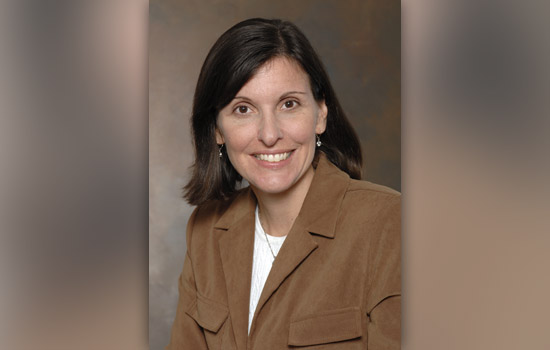 Researchers at Rochester Institute of Technology were awarded $3.2 million from the National Science Foundation for the project "CONNECT: Increasing the Representation and Advancement of Women Faculty at RIT."
RIT's project is part of the foundation's ADVANCE Institutional Transformation initiatives intended to increase representation and advancement of women in academic science, technology, engineering and mathematics—also referred to as STEM—careers, thereby contributing to the development of a more diverse science and engineering workforce.
CONNECT@RIT—Creating Opportunity Networks for Engagement and Collective Transformation—focuses on improving conditions for female STEM faculty, with a particular emphasis on women of color and women who are deaf and hard-of-hearing at the university. It will be undertaken over a five-year period, starting immediately through a series of directed, campus-wide activities.
The university will address issues of recruitment, retention and advancement of female faculty through reassessment of some of its academic and human resource policies, expanding a newly established faculty mentoring program and increasing professional development and leadership opportunities.
New activities would include developing dual-career hire initiatives and the launch of a Connectivity Series—formal professional networking processes—and an Eminent Scholars program. The latter will promote female faculty scholarship and provide mentoring and support to further develop research.
"Adapting the proposed interventions to the unique needs of underrepresented groups such as women of color faculty and deaf and hard-of-hearing women faculty will broaden access to the formal and informal RIT network for all faculty," says Margaret Bailey, grant principal investigator. She also serves as faculty associate to the provost and is a professor of mechanical engineering in RIT's Kate Gleason College of Engineering.
Professional development sessions, electronic newsletters and progress reports will inform the RIT community about the project, promote participation of both men and women, and may provide critical insights to guide social networking initiatives to advance women in industrial, government and nonprofit work settings, Bailey adds.
RIT is one of only a few universities to receive the prestigious ADVANCE grant this year. Since 2001, the National Science Foundation has invested more than $130 million to support ADVANCE projects at nearly 100 institutions of higher education and STEM-related, not-for-profit organizations across the U.S.
In 2008, RIT's research group began the institutional transformation process through EFFORT@RIT to quantify core data that would become the basis for CONNECT@RIT. Findings from that NSF ADVANCE IT-Catalyst funded self-study indicated that RIT had only 23 percent of its female tenured and tenure track faculty in STEM disciplines, below the 30 percent average represented in U.S. colleges and universities, even though the number of female faculty had tripled at RIT over a 15-year period. Further data revealed gender-based, average salary gaps existed at each faculty rank, and that women left the faculty ranks at a rate nearly twice that of their male colleagues.
These findings mirrored national trends for women in STEM careers in academia and in industry. Aware of the trends, RIT had already begun efforts to expand its diversity and gender equity commitments, says RIT Provost Jeremy Haefner.
"Our NSF ADVANCE grant builds on the momentum created by the recent university self-study conducted by this team, as well as efforts within many areas of the university which focus on inclusive excellence, our method for coherently and collaboratively integrating diversity and inclusion into our pursuit of excellence," Haefner says. "The CONNECT@RIT project strengthens the RIT academic culture within a framework of inclusive excellence, to create an environment that promotes innovation and that attracts, retains, and advances more women faculty while giving both female and male faculty more opportunities for success."
According to the NSF program summary provided to the research team, all indications suggest that RIT is well-positioned for the kinds of transformations sought through this grant, including strong upper administrative support, specific intentions to address gender equity in the university's strategic plan and clear methods to integrate grant initiatives into existing university structures.
Participating on the CONNECT@RIT project are Margaret Bailey, faculty associate to the provost, professor of mechanical engineering, Kate Gleason College of Engineering, and grant principal investigator; Sharon Mason, professor of computing, B. Thomas Golisano College of Computing and Information Sciences; John-Paul Hatala, assistant professor, human resource development, and Maureen Valentine, associate dean, both from the College of Applied Science and Technology; Carol Marchetti, associate professor of statistics, and Stefi Baum, professor and director of the Center for Imaging Science, both from College of Science; Kijana Crawford, associate professor, sociology, College of Liberal Arts; and Susan Foster, professor, secondary education program, National Technical Institute for the Deaf.
Topics