RIT receives multiple accolades for promoting diversity and inclusion
'INSIGHT into Diversity' and Minority Access recognize RIT as diversity leader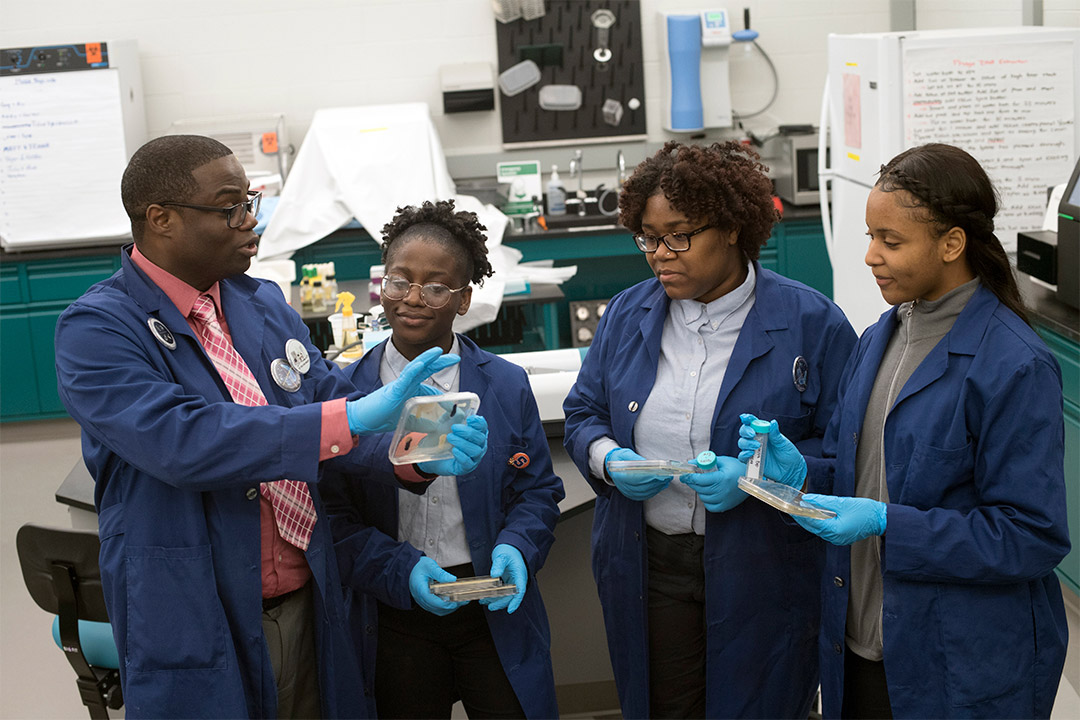 Two national organizations focused on promoting diversity and inclusion in higher education recently presented Rochester Institute of Technology with multiple awards for the university's work in the field.
RIT received the 2019 Higher Education Excellence in Diversity (HEED) Award from INSIGHT Into Diversity magazine, the oldest and largest diversity-focused publication in higher education. As a recipient of the annual HEED Award — a national honor recognizing U.S. colleges and universities that demonstrate an outstanding commitment to diversity and inclusion — RIT will be featured, along with 92 other recipients, in the November 2019 issue of INSIGHT Into Diversity magazine. This is the sixth year in a row RIT has been named as a HEED Award recipient.
For the third year in a row, RIT is being honored as an institution committed to diversity for 2019 by Minority Access Inc. Minority Access is a nonprofit organization committed to increasing diversity, decreasing disparities and reducing incidences of environmental injustices. Each year the organization identifies exemplary colleges and universities whose commitment to diversity and efforts to implement it serve as an example for other institutions. Fewer than 200 colleges and universities nationwide were recognized by the organization this year. Minority Access will make a formal presentation in recognition of RIT's commitment at their National Role Models Conference, Sept. 26–29 in National Harbor, Md.
Professor André Hudson, head of RIT's Thomas H. Gosnell School of Life Sciences, is among the individuals Minority Access will celebrate at the National Role Models Conference this year. Hudson is trained as a biochemist and his research focuses on biochemistry and microbiology, specifically, in amino acid metabolism, structural analyses of enzymes involved in amino acid and bacterial peptidoglycan metabolism, and the isolation, identification and genomic characterization of plant-associated bacteria. The organization aims to identify and recognize inspirational role models in various categories to inspire others to emulate them, and thereby increase the pool of scholars and professionals who will find cures for illnesses or solve technological problems or address social disparities in society.
"We are honored to be recognized nationally for our tireless work providing more underrepresented men, women and deaf and hard-of-hearing students, faculty and staff opportunities to learn, grow and succeed," said Keith Jenkins, RIT's vice president and associate provost for diversity and inclusion. "Congratulations to Professor Hudson and the countless other RIT community members who work tirelessly to make RIT a diverse and inclusive community."  
Earlier this year, RIT was named a Diversity Champion by INSIGHT Into Diversity for the fourth consecutive year. The magazine named RIT a Diversity Champion for its cumulative efforts in the area of diversity and inclusion throughout its campus communities, across academic programs and at the highest administrative levels. RIT was one of the first colleges and universities in the nation to receive this designation given by INSIGHT into Diversity.
For more information, contact Luke Auburn at 585-475-4335, luke.auburn@rit.edu, or on Twitter: @lukeauburn.