RIT-RGHS Alliance showcases research March 14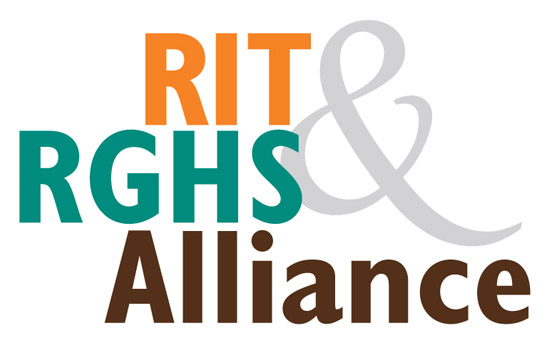 Research collaborations resulting from the alliance between Rochester Institute of Technology and Rochester General Health System cover a range of topics. While one group, for instance, is trying to find ways to keep cancerous tumors from metastasizing using IVC filters, another is adapting the Android system in smart phones to aid people with vision impairments.
The RIT-RGHS Alliance will hold a reception and poster session highlighting faculty and physician research 5:30–7:30 p.m. March 14 in the Rochester General Hospital atrium. The event is also intended to introduce faculty and physicians with shared research interests who might wish to collaborate.
The event will begin at 5 p.m. with an hour-long presentation on "Haiti: Disaster Relief through Medicine and Technology," featuring Dr. Ralph Pennino, interim chief of surgery at RGHS and president of Intervol, a nonprofit organization that redistributes medical supplies and equipment to areas in need, and Jan van Aardt, associate professor in RIT's Chester F. Carlson Center for Imaging Science.
To register for the event or for more information, contact Cindee Gray at cindee.gray@rochestergeneral.org.
##
Topics