RIT students to perform in Ovation
Fifteen acts of dance, singing, and instrumental music compete for cash prizes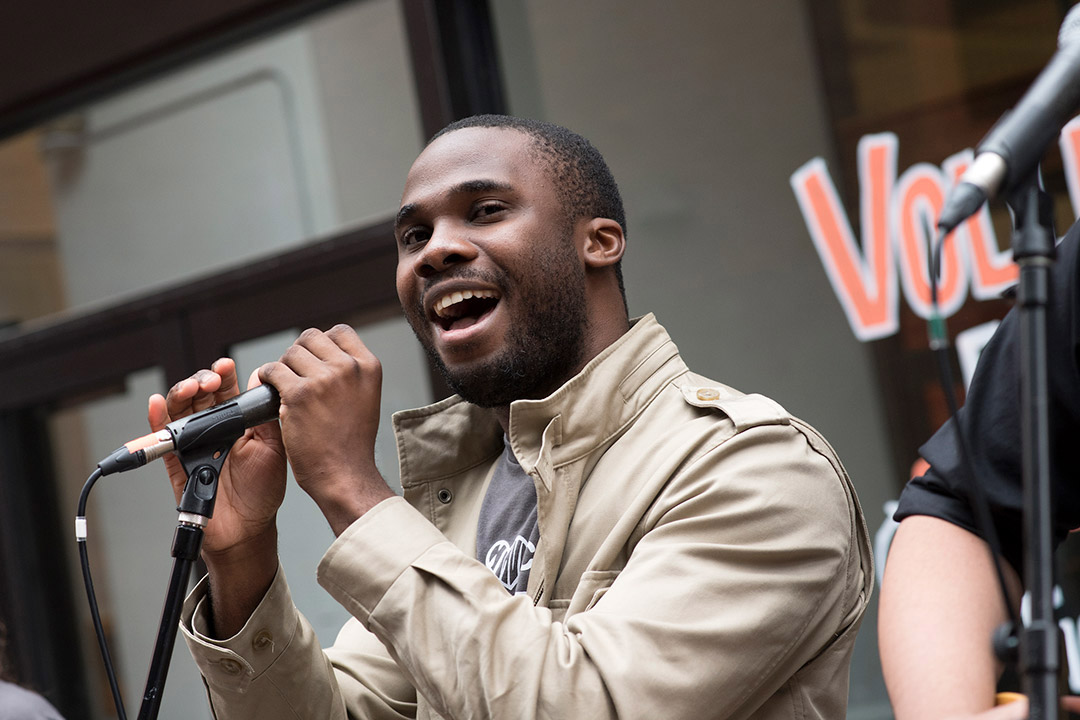 A. Sue Weisler
RIT students will have a chance to show their talents and compete for cash prizes during Ovation: RIT Performing Arts Showcase, from 7 to 9 p.m. next Friday in the Robert F. Panara Theatre in Lyndon Baines Hall.
It is one of several events for this year's 10-day FreezeFest festival.
Previously known as Dr. Munson's Performing Arts Challenge, Ovation this year will feature 15 acts of dance, singing, and instrumental playing. The overall winner will receive $500, and the top acts in each category will receive $300.
RIT President David Munson and his wife, Nancy, will emcee the competition, which will feature judges from RIT and the community. The judges and their biographies can be found on the event website.
"Nancy and I know our students are bright, but the number of students who also have talents in the arts is phenomenal," Munson said. "We enjoy watching and hearing them perform at every opportunity we have and are delighted RIT allows them to continue their passions in performing arts."
The performers come from diverse backgrounds, representing majors from nearly every college at RIT.
Those performing include:
"Jealous," sung by Dewé
Pandemic Step Team
"Andrew Plays the Piano Season 1, Episode 1," by Andrew Bowman
"Every Time We Say Goodbye," sung by Anna Volpova
"Bauklotze," sung by Meghan Wengert
"Vienna," danced by Riley Kranick
"Back to the Future Overture/The Magnificent Seven," by the Trumpet Quintet
"Big Shot," by the RIT Game Symphony Orchestra Jazz Performance
"Desperado," danced by Taylor Greider
"Turning Page," sung by Alexandria Pross
"A Short Hike for Piano," arranged and performed by Brian Phung
"The Tiger of San Pedro," performed by Midnight Wave
"飞天 (The Flying Fairy)," danced by Kaitlyn Moy
"Need Somebody to Love," sung by Eight Beat Measure
"Shiva Stuti, Bharatnatyam," danced by Vaishnavi Solunke
Ovation is free and open to the RIT community.