RIT to unveil name of new creative complex at the heart of campus in livestreamed event Friday
RIT trustee and alumnus Austin McChord and President Munson among those to speak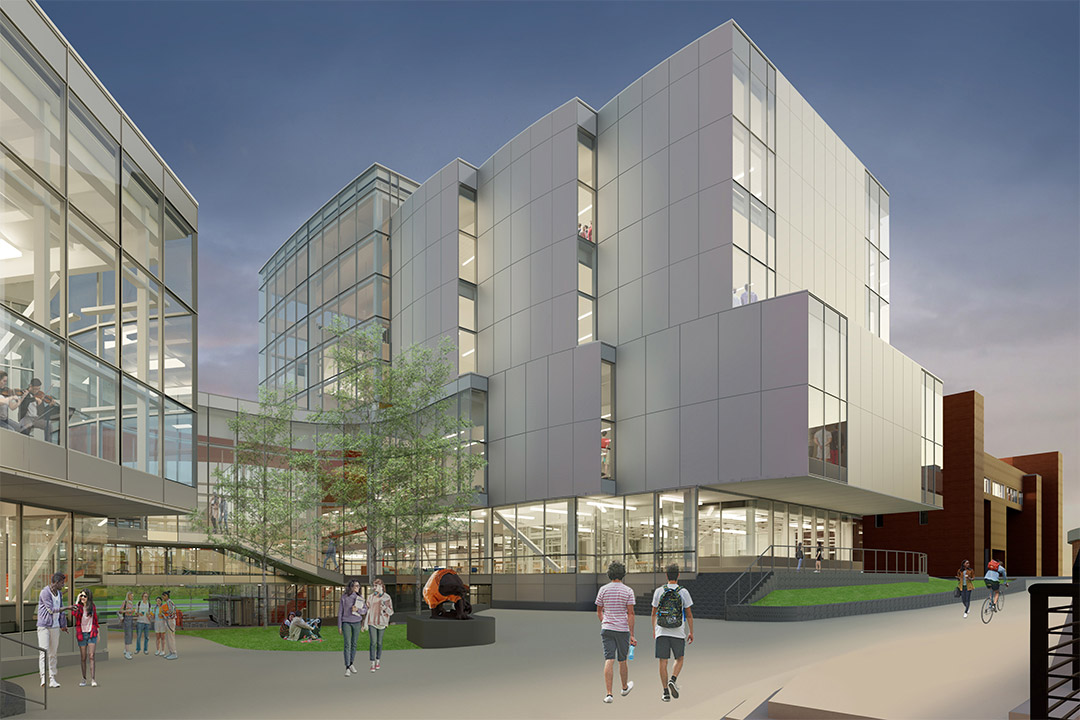 William Rawn Associates
The university will livestream a special ceremony at 10 a.m. on Friday, April 30, to announce the official name of the new maker and learning complex that will become the new epicenter of the RIT campus.
At the request of RIT trustee and alumnus Austin McChord, whose record $50 million gift to RIT in 2017 helped fund the complex, RIT held a contest for students to name the facility that received 260 submissions and received more than 2,000 votes. McChord, RIT President David Munson, and the winning student will deliver remarks during the event overlooking the construction project.
This construction project is the largest undertaking since building the Henrietta campus, which opened in 1968. The new building will embody RIT's focus on technology, the arts, and design; centralize RIT's makerspace activities; enhance performing arts; and provide much needed classroom and study spaces.
The large makerspace component and project team spaces will provide students new opportunities for collaboration. The performing arts component will include individual rehearsal spaces, a large dance instruction studio, and a music rehearsal studio. A black-box/glass-box theater seating 180 can be reconfigured to allow for, or block, light into the space. And the facility will also add 1,500 classroom seats to the campus, with 22 standard-size flexible classrooms and five extra-large classrooms that can seat 150 students each.
The event is free for all to attend. It will be captioned and an ASL Interpreter will be provided. Register to watch the livestream.
Topics