RIT's Saunders College of Business moves up two spots in Poets&Quants national rankings
College places No. 53, fueled by high placement in career outcomes for graduates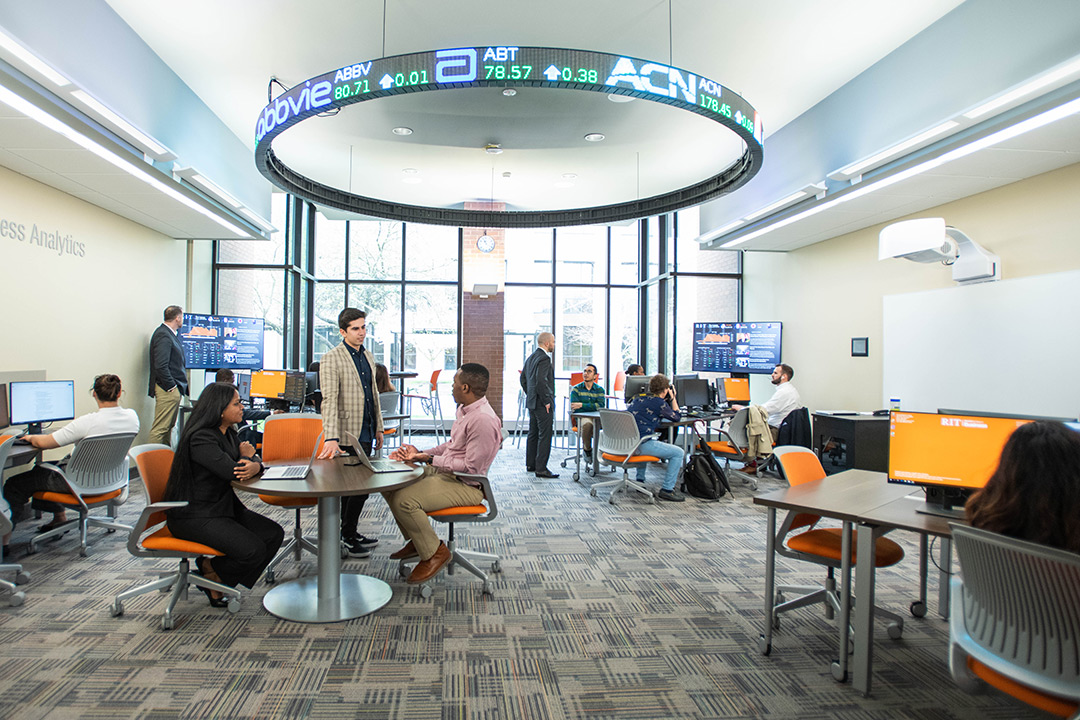 Saunders College of Business at RIT has again been recognized by Poets&Quants—a leading resource for business education coverage—as one of the top undergraduate business schools in the nation.
Saunders ranked 53rd overall in the nation, moving up two spots from last year, including No. 31 in career outcomes in the 2023 rankings released on March 1.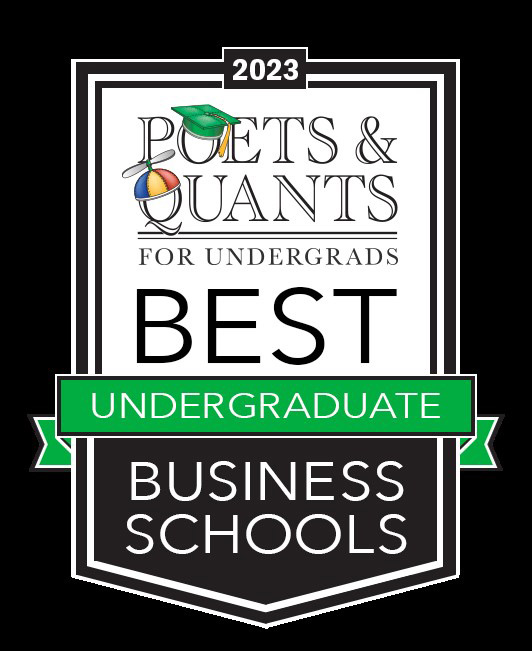 "We are proud and honored to continue to see Saunders College recognized as a leader in undergraduate business education by Poets&Quants," said Jacqueline Mozrall, dean of Saunders College. "These rankings demonstrate our continued commitment to undergraduate education, along with the success of our alumni, who continue to lead in innovative ways." 
Admissions and career data resulted from a school survey that each school completed between June and December of 2022. The academic experience data came from an alumni survey, also administered between June and December of last year. 
The complete Poets&Quants ranking list and full data set is available online.
This marks the second time in the 2022-23 academic year that Saunders College has been nationally recognized for its programs. The college tied for 9th in the nation for "Best Online MBA Programs" for its online Executive MBA program in the 2022 U.S. News & World Report Best Online Programs rankings, released in late January.
The college is currently undergoing a multi-million dollar expansion and renovation project of Max Lowenthal Hall. The project, expected to be completed in late 2023, will nearly double the building's footprint and will offer cutting-edge teaching and learning spaces, opportunities for innovative research, state-of-the-art event and collaboration spaces, as well as renovations to existing spaces.