RIT's Saunders College of Business online Executive MBA program ranks in top 10 Poets&Quants nationwide listing
Program is the top executive online program on the list and places high in 'total experience' and 'career outcomes' categories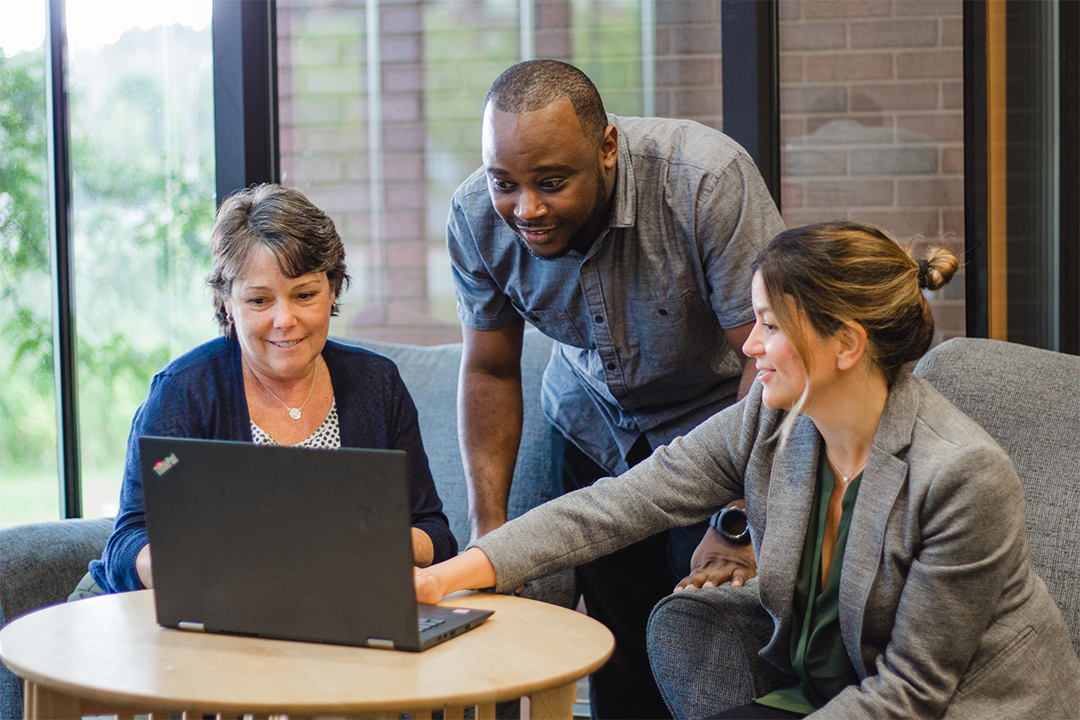 The online Executive MBA program in Rochester Institute of Technology's Saunders College of Business was named 10th in the list of online MBA programs in the nation by Poets&Quants, a leading resource for coverage of graduate business education. This year, the program earned a perfect score in the "Total Experience" category, the top score in the "Career Outcomes" category, and was the top executive online program on the list. Last year, Saunders College of Business ranked 22nd in the nation.
"We are very pleased that our online Executive MBA program continues to garner well deserved recognition," said Marty Lawlor, program director and senior lecturer, Saunders College of Business. "Inclusion in Poets&Quants' ranking of online MBA programs is a testament to both the commitment of our faculty and the discipline of the students. This is confirmation that the college's model of infusing business with technology, along with a curriculum that is relevant and adaptable, is valuable for both our students and graduates."
Rankings were derived from three criteria: quality of incoming students, an assessment by graduates of the MBA experience in both academic and extracurricular areas, and career outcomes of the program's graduates. Universities were surveyed on a variety of statistics including admission standards and global immersion trips. Alumni surveys, which were sent to MBA graduates who were two years removed from the program, inquired on a variety of topics including whether the program fulfilled their expectations and whether they would recommend the program to others.
"Saunders College of Business continues to provide highly regarded business education for our students that ensures an engaging and transformative experience leading to successful career outcomes," said Dean Jacqueline Mozrall. "We are so proud of our alumni who are leading in organizations around the world. We are dedicated to continuing to deliver relevant curricula that helps to prepare business executives for today's dynamic business environment."
Register to learn more about RIT's Executive MBA program in Saunders College of Business, or attend a live online class and speak with an instructor.
Most recently, Saunders College's online Executive MBA program was ranked eighth in the nation by Princeton Review and 26th in the nation in last year's list of U.S. News & World Report's Best Online MBA Programs.
The complete Poets&Quants ranking list can be found at https://poetsandquants.com.
Topics