RIT's Strategic Plan: Greatness Through Difference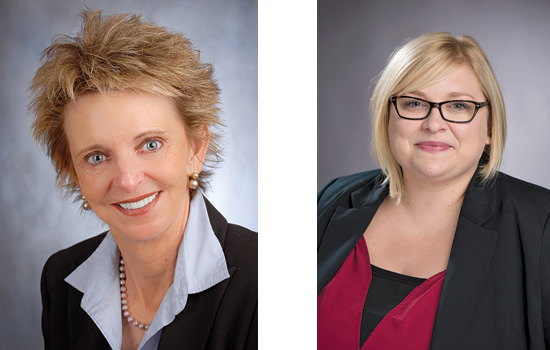 In the fall of 2013, the RIT community embarked upon the development of a new 10-year strategic plan designed to leverage institutional strengths to ensure our ownership of the "pole position" in the higher education environment of 2025. The resulting plan is known as "Greatness Through Difference."
"RIT will become an internationally distinguished university by exploiting its differences and better meeting the needs of a rapidly shrinking world. Or, more succinctly: RIT will achieve greatness through difference," said RIT President Bill Destler. "We belong in the category of the world's great universities, not because we seek to replicate the great universities of the 20th century, but because we are already practicing what future universities must provide. RIT has all the ingredients to realize our goals. While the future holds surprises for us, we are confident that the route mapped within this strategic plan will allow us to emerge as a world-class university. Yes, the plan is ambitious, even audacious. But it is very achievable."
Throughout the strategic planning process, focus areas—or dimensions— were identified that signify opportunities for RIT that fall in line with the university's mission and vision. These dimensions are further defined by strategic goals whose achievements will make a significant difference to stakeholders and to the direction of higher education.
These five dimensions, which will continue to be explored throughout the life of the plan, are Career Education and Student Success; The Student-centered Research University; Leveraging Difference; Affordability, Value and Return on Investment; and Organizational Agility.
What does RIT's Strategic Plan mean for us?
Lisa Cauda
Vice president for Development and Alumni Relations
This strategic plan is our call to action, our invitation to engage collaboratively as a community of learners, innovators, creators, leaders and doers toward excellence in all that we are and all that we hope to become. We each have a vital role to play over the next decade. We are on the frontlines of championing for growth and creating change. By embracing our differences, leveraging our past, redefining student success and understanding the needs of an interconnected global economy, together we developed Greatness Through Difference as the plan that will set our university on a course for making a transformational impact on the lives of our students and in solving the critical problems of the local, regional, national and global communities we serve. We are the force that will make Greatness through Difference a reality; the people of RIT are what makes RIT great and are what will make RIT even greater in the years to come.
Ashley Carrington
President of RIT Student Government, and fourth-year finance and management information systems major, Saunders College of Business
The university has actively sought out student input in the creation and implementation of the strategic plan to ensure that student interests remain at the forefront of the university's vision. We will continue to review and provide feedback for any changes that may arise. Student Government will utilize the plan as a framework for our goals to further advance the interests of the students in alignment with the university.
Michael Laver
Chair of Academic Senate and associate professor of history, College of Liberal Arts
I believe that strategic plans are a lot like cooking. Sometimes when I'm in the kitchen, I just throw a bunch of ingredients together and hope it turns out for the best. But if I want to really cook up something special, I pull out a good cookbook and make sure to follow the steps so as to come up with something not only palatable, but something that really makes a statement. In other words, strategic plans in and of themselves can point out the ingredients for a good dish, and they can tell us how to go about creating it, but it's then up to the cook(s) to make it happen. I think that if faculty know where it is we as an academic community want to go and what we value, then we can not only feel good about striving toward that goal, but we will feel empowered as a community to achieve "greatness through difference."
Jeremy Haefner
Provost and senior vice president for Academic Affairs
As the RIT strategic plan comes into focus, the more excited I get about the future of RIT. In the future, I can see an environment that not only permits faculty to collaborate outside their discipline, but, in fact, requires it. Want to develop a course on the economic milieu when Christopher Marlowe wrote "Dr. Faustus"? Well, team-teach it! New interdisciplinary Ph.D. programs? You bet. How about one that generates the next generation of scholars and innovators who research how technology can enhance the lives of those with different abilities such as the aged or the visually impaired? And I can see students flocking to take courses outside of their majors because they will be given the opportunity to explore. Let's make it happen! And all those experiences outside the classroom? Let's make those count, too! All of these are enhancing the development of our students and keeping RIT at the forefront of experiential learning and discovery. Let's get started!
Kit Mayberry
Vice president for strategic planning and special initiatives
The ultimate success of the plan depends entirely upon the people responsible for its implementation and the achievement of its goals. That is why the planning process is so very important. A good process must strike a difficult balance between strong, visionary leadership and wide community participation. If this balance is struck—and I believe it has been during the last 12 months of our strategic planning process—the end result is a strategic plan that the leadership can proudly support and promote and the community can believe in and thus willingly work to implement. RIT is a different kind of university—always has been, always will be. The people of RIT embrace this difference and believe in its creative power. I am confident that the energy and commitment derived from this belief will prove a powerful engine for the realization of the bold goals of the plan.
Lauren Shields
Chair of Staff Council and administrative assistant, B. Thomas Golisano College of Computing and Information Sciences
Staff members have offered insightful comments and creative suggestions that have enriched each successive iteration. All staff will be involved in turning the plan into reality. While many of the action items and directives will originate with the administration, staff will be integral to implementing them. Whether it's changing the way we conduct our student recruitment trips, completing the hire paperwork for dozens of additional students working on research over the summer, or finding new ways to complete and improve ever-changing processes, it is up to staff to help the plan unfold on a daily basis. Just as staff involvement is vital to the Strategic Plan's success, institutional flexibility and support for staff will be vital for their success, which will ultimately be RIT's success.
Web extra: To read RIT's Strategic Plan, "Greatness Through Difference," go to www.rit.edu/president/plan2025.