Rochester General Health System Appoints Lawrence Torcello to its Ethics Committee
RIT professor will assist in developing ethical standards for RGHS medical operations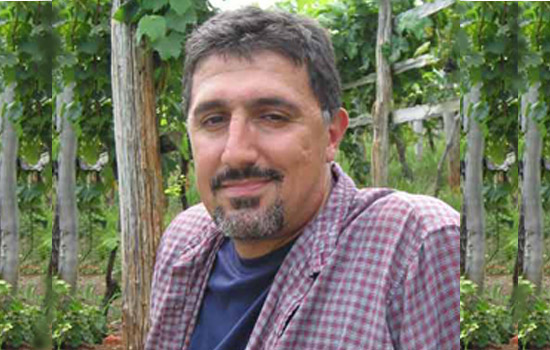 Lawrence Torcello, assistant professor of philosophy at Rochester Institute of Technology, has been named to the ethics committee for Rochester General Health System. Torcello will assist healthcare professionals, patients and patients' families with ethical issues that arise in the course of their healthcare experiences.
He will serve as an outside representative on the interdisciplinary committee, which also includes a variety of representatives from major departments. Torcello will also deliver lectures on medical ethics and assist in the creation of continuing education opportunities for the health system community.
"I am impressed by the group of dedicated professionals currently serving on the committee, and I look forward to working with them to provide ethical consultation and educational support to the RGHS community," Torcello says. "I am especially pleased to have this opportunity to integrate more clinical experience into my research projects and teaching at RIT."
Torcello has served as a visiting faculty member at RIT since 2007 and joins the Department of Philosophy as an assistant professor this fall. He was previously a research associate with the University at Buffalo's Center for Clinical Ethics and Humanities in Healthcare. He is currently a member of the American Society for Bioethics and Humanities and has been published in Public Affairs Quarterly, Res Publica, Christian Bioethics and the forthcoming Encyclopedia of Global Justice.
RIT and Rochester General Health System formed a strategic alliance in 2008, which sets up RIT as the official academic affiliate of the health system and RGHS as the university's official affiliated medical center.
As technology continues to transform biomedical science, academic areas such as computing and information sciences and digital imaging are increasingly relevant for future advancements in medicine. RIT and RGHS are collaborating on education and research programs in these and other key areas–a collaboration that includes mutual access to each institution's expertise and facilities.
To learn more about the RGHS–RIT alliance, visit www.rit.edu/rghs.
##
Topics