Romancing the stone with Zariin jewelry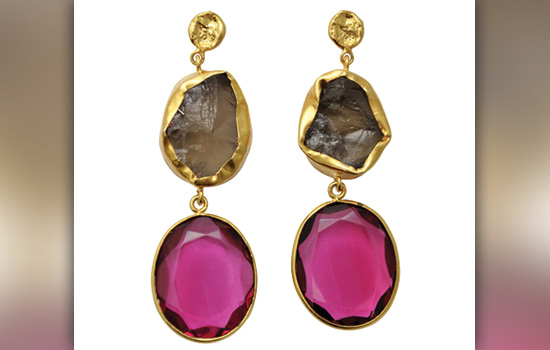 Provided photo
Move over David Yurman and Harry Winston—Zariin is the new avant-garde jewelry collection making waves across the globe.
Playful, bold and imaginative, Zariin's signature pieces of cuff bracelets, wrap and knot necklaces, tiered earrings and sculpted rings are set in lush 22-carat gold or sterling silver plating and enhanced with a vivid Crayola-palette of raw gemstones.
Founded just three years ago in New Delhi, India, Zariin is the brainchild of Mamta Gupta '03 (MBA) and her sister Vidhi—who were inspired by their cultural roots and their passion for fashion and design.
"I have always wanted to do my own thing—to start something from scratch and grow it from there," says Gupta. "So even as an international student at RIT, my long-term goal was to take the entrepreneurial plunge. I found the co-op program to be a good bridge from knowledge to application in the real world."
Zariin's founders and their jewelry line have been featured in Harper's Bazaar, Elle, Vogue, Cosmopolitan, Grazia and Conde Nast Traveler magazines. Pieces from the collection are sold in 300 retail stores in more than 19 countries and are available for purchase in the U.S. on Amazon.com and at boutiques like Anthropologie.
The sisters are self-taught designers and employ a team of artisans to ensure flawless execution of concepts, from trending, sketching and designing to sampling. At the heart of their inventiveness is the tonal mix of stones (say, a pink quartz with a smoky topaz), which widens the opportunity to create some very eye-catching and sophisticated pieces.
"Zariin means 'golden' in Persian," explains Gupta. "Our rough, uncut stones wrapped in crushed gold lends our jewelry a unique and identifiable look in the global fashion arena. We have been worn by many on the Bollywood A-list like Sonam Kapoor and Soha Ali Khan, and celebrities like Kelly Rutherford of Gossip Girl fame and the stars of All My Children."
Gupta says fashion-forward women would find the jewelry line to be all-occasion wear. While subdued earrings could be a great start to the day, a statement cuff or a cocktail ring makes a great conversation piece at a brunch or dinner—and with a change into chandelier earrings, one can easily be prepped for a night on the town.
"Zariin accessories can really enliven any outfit with the natural organic colors of the stones. Our collection is all about reinventing the classics in nouveau forms."
To learn more, go to www.shopzariin.in.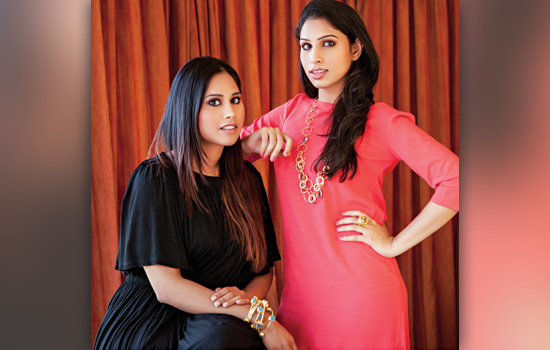 Provided photo