Saunders College alumna a true master of her industry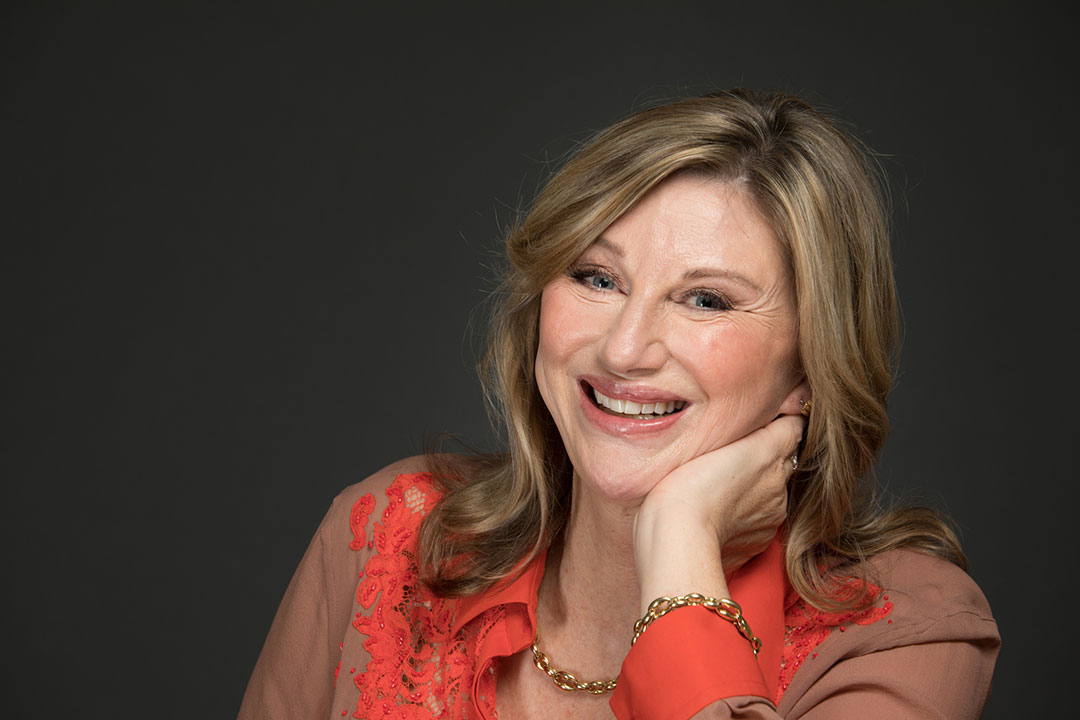 They didn't know it then, but RIT students taking Debra Meiburg's wine courses back in the late 1990s were learning from a bona fide master—literally.
Meiburg, who later earned a master's degree in service leadership and innovation from Saunders College of Business in 2005, became the first and today is one of only four Masters of Wine (MW) in Asia—a rigorous title to achieve. She is widely considered the global authority on the Asian wine market.
"I taught soft-skills courses at RIT that were designed to help students succeed in international workplaces and included several levels of wine appreciation and winemaking, but also a series of classes aligned with international business etiquette," she recalled.
Meiburg has become a veritable international star in the wine industry. A Hong Kong resident for nearly 35 years, she is an award-winning author, TV personality, and international speaker.
The founding director of Asia's leading wine marketing agency, Meiburg Wine Media, she established MWM Wine School, widely recognized as Hong Kong's premier wine school. She also is the producer and host of several multinational documentaries, winner of numerous industry accolades, and the author of wine books available across four continents.
Yet the native of Sonoma County, a region synonymous with California's wine country, began her career as an accountant, not a wine expert. "It never occurred to me to enter the wine industry," she said.
After moving to Hong Kong in 1988 with Pricewaterhouse, she found Hong Kong's international wine selections so confusing that she decided to take a wine class. She subsequently enrolled in all of the courses she could find—studying theory, learning and tasting varietals, and presenting her dissertation—to earn the "holy grail" of wine: the Master of Wine title.
Meiburg's exploits have taken her from the wine harvest in Chile, to pruning vines in Bordeaux, and working as a cellar-hand in the Finger Lakes region.
"For me, wine is about history, culture, geography, science, and people."
She still looks back fondly on her years at RIT. "It was such a gift to teach at RIT. My time at the university accelerated my passion for teaching, and I'm still in contact with former students more than 20 years later."
"RIT students were curious and open-minded, seeing the relevance of the wine industry to their professional studies, no matter what their majors," she added.
Like a fine wine, Meiburg's connection to people, and her industry, gets better
over time.
 "I love the education side and connecting with people through wine, but I also love the grassroots, agricultural side," she said. "Nothing gives me greater pleasure than to have walked through the muddy vineyards with a winemaker, then see their treasured bottles on the table of a glamorous Hong Kong restaurant."
Topics