Saunders College of Business jumps 16 spots in 'Bloomberg Businessweek' rankings
MBA program among best business schools in the nation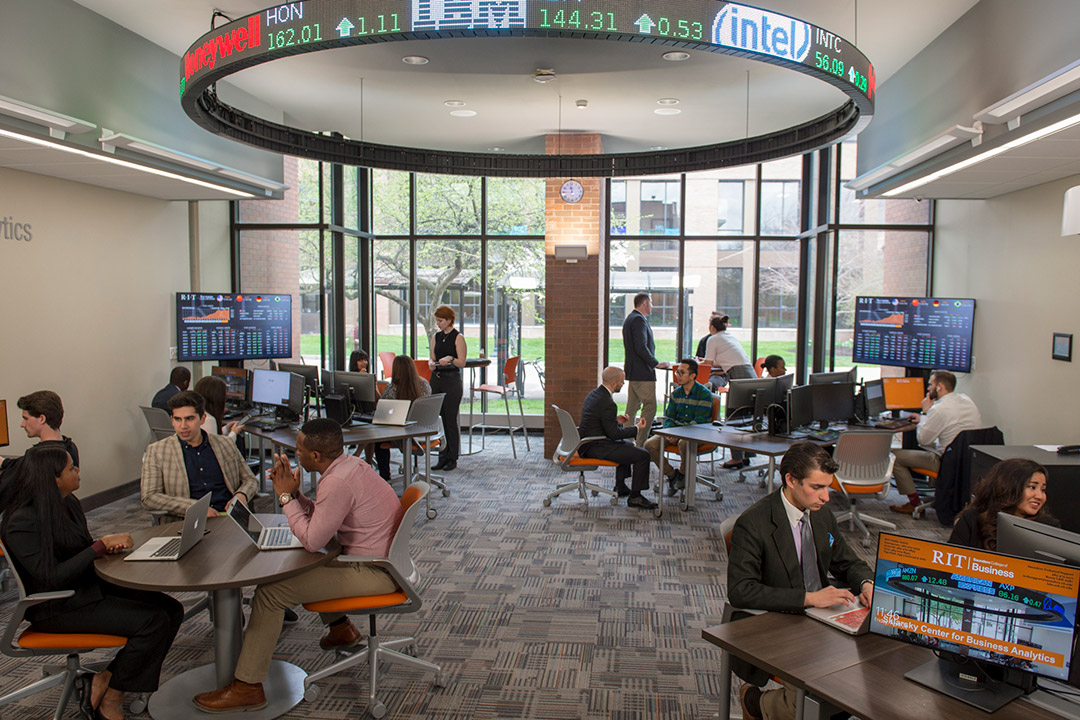 Elizabeth Lamark
Rochester Institute of Technology's Saunders College of Business' MBA program jumped 16 spots in Bloomberg Businessweek's 2021 rankings of best full-time MBA programs in the nation.
Saunders College ranked No. 77 overall, with a diversity rating of No. 36, in the annual MBA rankings of graduate business schools. The college also ranked No. 73 in entrepreneurship and No. 76 in compensation.   
The data is compiled from more than 19,000 survey responses from MBA students, alumni, and recruiters about their goals and experiences, as well as compensation and job-placement data from each school.
For the first time, these rankings include a diversity index, for which each U.S. school provided data on race, ethnicity, and gender in their classes.
"It is always an honor for our MBA program to be acknowledged by Bloomberg Businessweek," said Saunders College Dean Jacqueline Mozrall. "We're also very excited that our MBA program in now STEM-designated, reflecting the intentional integration of business and technology throughout the curriculum. As a business school at the center of one of the nation's leading technical and design universities, Saunders College is uniquely situated to offer our students the tools, education, and experience they need to thrive in today's technology-focused markets. The MBA program is a perfect example of this convergence of technology and business."
Bloomberg Businessweek's rankings of full-time U.S. MBA programs is based on five components: employer survey, alumni survey, student survey, job placement rate, and salary. The top 30 full-time U.S. MBA programs are highlighted in the print issue of Bloomberg Businessweek, which is out on newsstands this week.
Topics