Saunders Ranked Among Abound Best MBA Programs 2023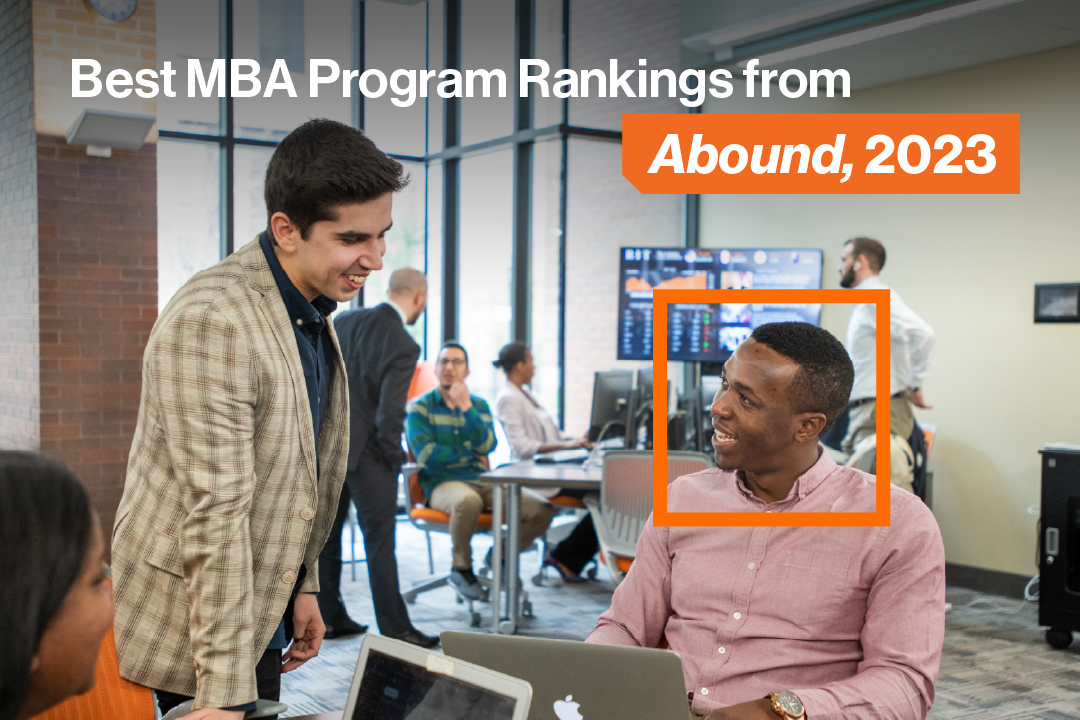 Saunders College has been recognized as among the Best MBA Programs of 2023 by Abound.
The ranking cites programs that meet "the essential needs of the non-traditional student—accessibility, affordability, acceleration, and advancement." Abound  focuses "on what matters most: flexible classes and services, affordable courses, a range of quality programs, and degrees that help students advance in their field." This recognition is of particular interest for working professionals pursuing degree programs part-time.
The STEM-designated MBA at Saunders College allows students the flexibility to design their curriculum based on their professional goals while providing them with a highly sought-after STEM education, including core business courses, information systems, and analytics. Saunders offers an executive MBA degree, on campus as well as fully online. Many programs offer courses that are online, while several programs are offered fully online, including business analytics, hospitality business management, and organizational leadership and innovation.
Saunders' undergraduate and graduate portfolio is nationally and internationally ranked and recognized. Visit our events page to view graduate information session opportunities and other events.
Topics