Scott Franklin receives faculty pluralism Award
The award recognizes faculty members for their significant contributions to enhance diversity at RIT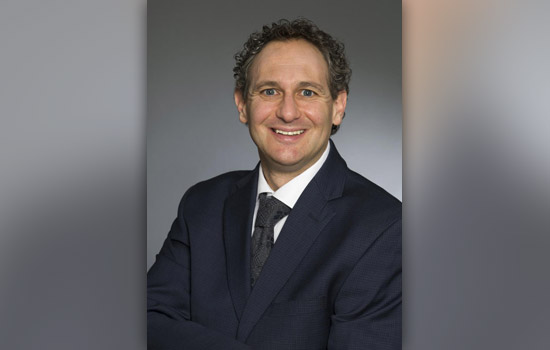 Scott Franklin, professor at Rochester Institute of Technology and director of the Center for Advancing STEM Teaching, Learning and Evaluation (CASTLE), won the 2017 Isaac L. Jordan Sr. Faculty Pluralism Award. The award is given to a faculty member at RIT for his or her commitment to diversity and inclusion at the university and within the Rochester community.
"The Jordan award means a tremendous amount to me," said Franklin. "It is an enormous honor and very humbling to have received it. It puts me in some very notable company. The previous award winners, including Kijana Crawford and Betsy Dell, are really known throughout RIT for their efforts to support inclusivity and pluralism, and to be considered anywhere near their league is an honor and very humbling."
Franklin's career at RIT began in 2000 as an assistant professor in the School of Physics and Astronomy, and today, in addition to serving as professor, he directs CASTLE. One of the key focuses of CASTLE is to enhance the education and careers of groups historically excluded from the STEM disciplines. This includes collaborations with Women in Science (WISe), a CASTLE-affiliated program that seeks to engage women in the sciences and mathematics by offering information, equity and collaboration opportunities. CASTLE helps coordinate WISe activities and supports efforts to secure external funding through foundations and local and national industries.
The award is named in honor of Isaac L. Jordan Sr., RIT's first chairperson of the Commission for Promoting Pluralism. Jordan provided outstanding leadership in advancing pluralism at RIT and set an example for others to emulate. This award in his name ensures the continuance of his legacy and honors those who carry out his work.
"Enhancing diversity is fundamentally important because at its heart, RIT is a community, and we are only as strong as our least powerful," said Franklin. "Addressing inequity is an issue of fairness; it is wrong when people are treated unfairly, and that should be a driving motivation for all of us."
Franklin believes that becoming an advocate for diversity and inclusion begins with active listening. He stressed the importance of "getting into environments where we are listening carefully to what our colleagues and students are saying, being present and supporting them in whatever means they find appropriate. It is important that we not project our interpretations onto other's experiences, that we respect lived experiences as legitimate, and be there as partners and activists alongside our colleagues and students."