Search for the Escherian Stairwell
Student film director hopes to inspire awe about the myths of RIT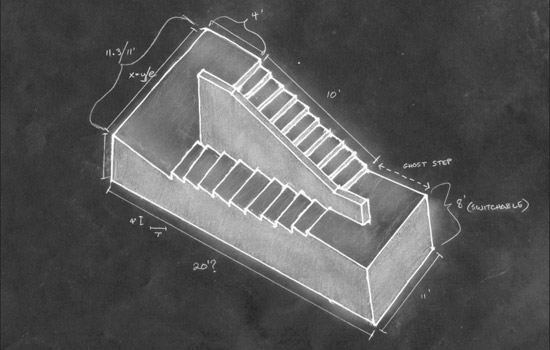 Is it possible for a staircase to violate the laws of physics and basic logic by looping back into itself? This is one of the questions Michael Lacanilao, a film and animation graduate student at RIT, examines in his video series and Imagine RIT exhibit The Escherian Stairwell.
Lacanilao created the video series, "Can You Imagine," to highlight the many interesting facts, stories and myths of RIT. The exhibit, located in Artistic Alley in Gannett Hall room A171, will help festivalgoers search for the stairwell and give them a behind the scenes look at "Can You Imagine."
"Four years can go by quickly and a lot of us don't have the time to learn about all the things that RIT does and offers," says Lacanilao. "When we take the time to venture outside our daily routines, we find that it really is the place where the left brain and right brain collide. I'm proud to be a part of that."
To watch the third episode of "Can You Imagine," which spotlights with the Escherian Stairwell video.
Topics