Second annual Graduate Research Symposium July 21
Submission deadline for abstracts is June 1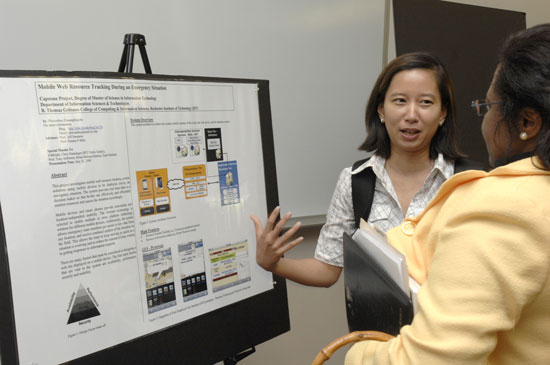 Graduate students are encouraged to participate in the second annual Graduate Research Symposium on July 21 on the RIT campus. The symposium provides a forum for graduate students to present their research activities.
RIT's Office of Graduate Studies is currently soliciting abstracts for talks and poster presentations. All presenters must be of graduate standing from any of RIT's eight colleges. The abstract submission deadline is June 1.
The July 21 research symposium will feature morning and afternoon sessions in RIT's Louise Slaughter Building. A keynote address, awards ceremony and lunch are part of the day's events. The symposium runs from 8:30 a.m. to 5:30 p.m. The event is free and open to the public.
To submit an abstract or to register for the event, visit the Office of Graduate Education website.
The first Graduate Research Symposium last summer attracted more than 200 attendees with over 70 graduate students participating.
Topics