Student COVID-19 Testing and Compliance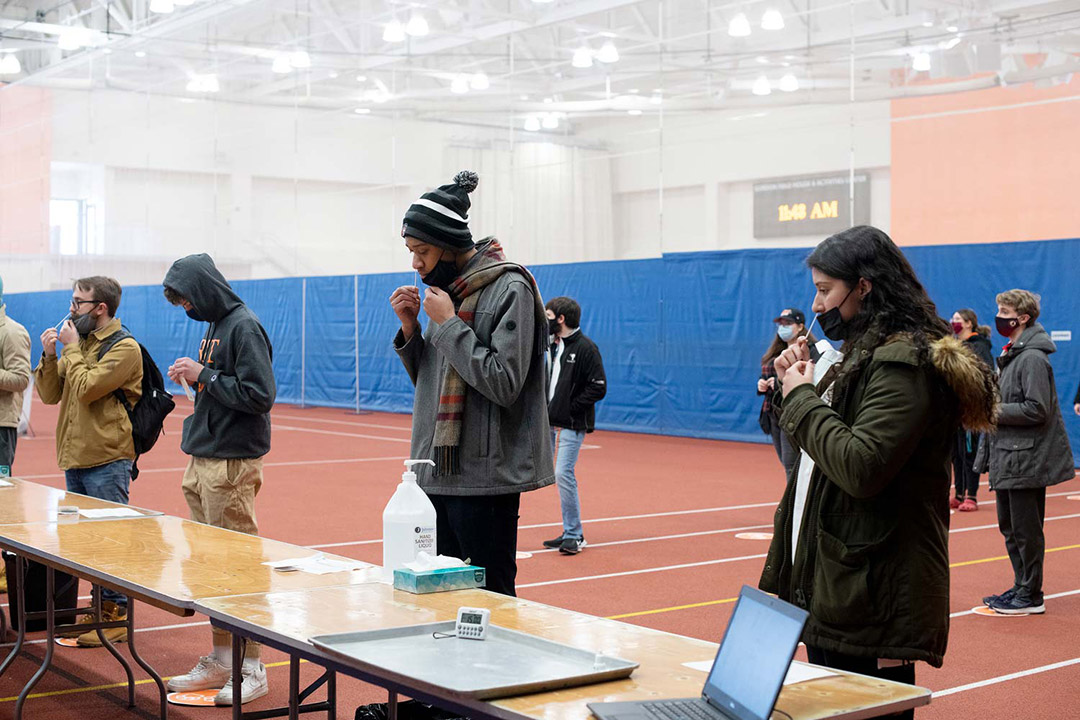 A campus-wide testing effort to identify individual cases and determine the prevalence of COVID-19 is underway. All students approved to circulate on campus this semester can expect scheduling information about testing via RIT email, with additional follow up text and phone reminders.
To keep our campus safe, RIT has built a scaled response plan, with system access interruption (including MyCourses and Zoom), referrals to Student Conduct Office, and/or suspension or removal from housing for those not in compliance.
Testing is being conducted with extended hours, including some early mornings, early evenings, weekdays, and Saturdays.
Schedule an Appointment: Students, schedule your appointment by selecting a date and time that works for you. If you need to change or cancel your appointment, do so via CampusGroups and select a new time that works better for you. 
 
Show up for your Appointment: Testing is located in the Gordon Field House and Activities Center. Please arrive on time for your scheduled appointment time and enter via the east entrance. The east entrance, or the entrance closest to the Residence Halls, will allow you to enter directly onto the Field House floor. Be prepared to show your Daily Health Screen and ID.
 
More information about Tiger Testing is available on CampusGroups.
Questions? Email us at tigertesting@rit.edu.        
Tiger Testing is not intended for those who are experiencing COVID-19 symptoms. If you are experiencing symptoms, please contact the Student Health Center at 585-475-2255 or log into the RIT Wellness Portal to access the patient chat.
If you do not plan to come to campus for the spring semester, please sign the attestation stating that you do not intend to circulate on campus for any reason. A signed attestation releases you from the weekly Tiger Testing requirement. Access the Spring Circulation Plan and attestation via the MyLife Portal.
Sincerely,
A sign language interpreted translation of this message is available.