Students brainstorm solutions to healthcare issues
Teams of students will brainstorm solutions to help solve real life challenges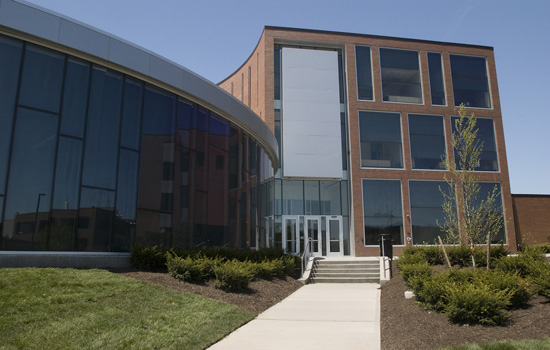 A. Sue Weisler
Teams of students from IdeaLab at Rochester Institute of Technology will be working this weekend to brainstorm solutions to solve medical-related problems faced by Rochester Regional Health System.
The RIT and RRHS Alliance IdeaLab is an interactive two-day seminar that will be held from 8:30 a.m. to 4 p.m. Saturday, March 14, and 10 a.m. to 3 p.m. Sunday, March 15 (with project presentations from 1 to 3 p.m.), at RIT's Albert J. Simone Center for Student Innovation and Entrepreneurship, located in Student Innovation Hall.
"The IdeaLab@RIT began as a successful pilot program in April 2013, and the goal is to turn these projects into real products, services and potential new businesses," said Richard DeMartino, endowed chair and director of the Simone Center. "This is a collaborative effort within all of the RIT colleges, including fields such as health sciences and technology, computing, industrial design and business."
For the spring session, the following four projects have been identified by RRHS:
Urgent Care Efficiency—achieve excellent patient outcomes in under 60 minutes
Stroke Patient Body Position Correction—design a device to audibly alarm shifts in movement in patients with strokes
Bi-Directional Interpreting Solutions—streamline interpreting stations/call centers that provide services to 10 medical clinics
Custom Ankle-Foot Orthosis—design, prototype and distribute braces to patients during their course of care to help with improved outcomes for mobility
For more information, go to http://www.rit.edu/research/simonecenter/ or contact Dana Wolcott, innovation coach for the Simone Center, at dxwbbu@rit.edu.
Related Video: In a previous IdeaLab, students worked to solve a blood transportation issue for RRHS. See the video at http://bit.ly/RITIdeaLab.
Topics