Student's design shines in Pearl Design Competition
Timo Krapf, a fourth-year metals and jewelry design student, was recognized for design excellence in the Cultured Pearl Association of America's (CPAA) annual International Pearl Design Competition.
Krapf won the Orient Award in the U.S. Division of the juried competition for his platinum pendant with a black leather cord and silver pearl. According to the CPAA's announcement of the winners, the Orient Award is described as a piece that "appeals to an emerging pearl jewelry collector — someone who has never before thought of wearing pearls — through attractive design, innovative use of pearls, and an accessible price."
Krapf's design is below.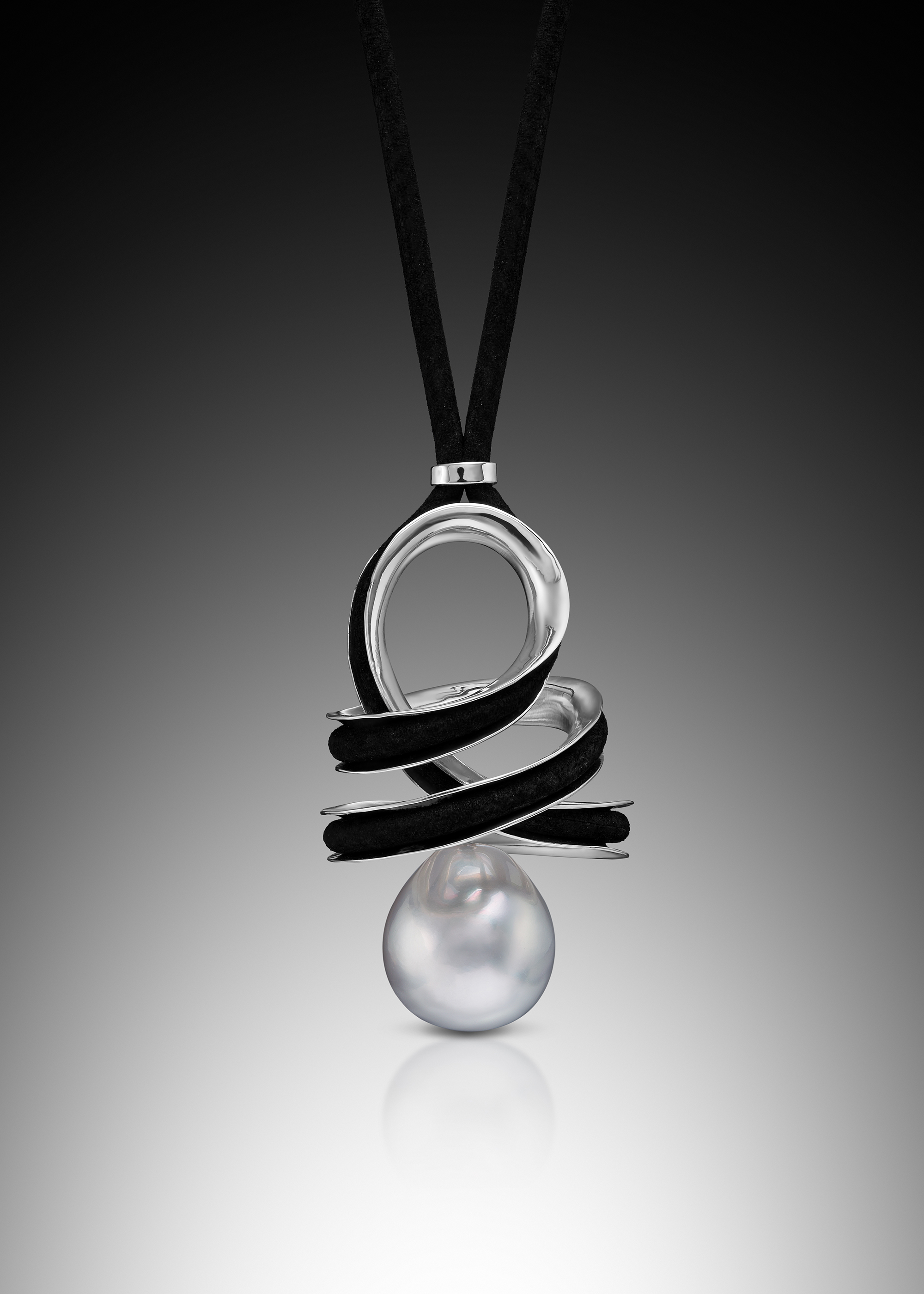 Topics