Technical communication conference April 13–15
Word Up! author Marcia Riefer Johnston will provide keynote address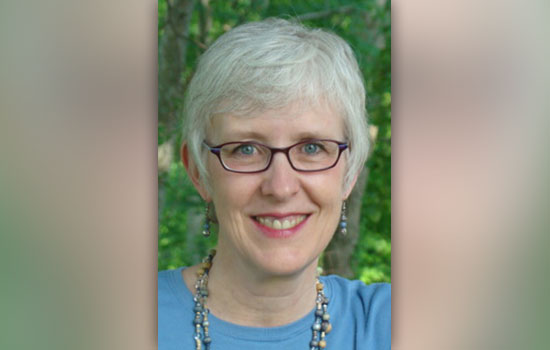 Provided photo
The Rochester Chapter of the Society for Technical Communication will hold its annual conference, Spectrum, on April 13-15 at Rochester Institute of Technology. This year's theme is Communicating to Understanding: Core Competency, Core Value.
The event will feature Marcia Riefer Johnston, author of the book Word Up! How to Write Powerful Sentences and Paragraphs (And Everything You Build from Them), as the keynote speaker. Her presentation, "We are all Abbott and Costello"—about how even seasoned professionals need to ensure that their messages are clear and are communicating to audiences effectively—opens the conference at 9 a.m. on Monday, April 14 in Louise M. Slaughter Hall.
Registration for the event can be done online. Participants can attend leadership sessions as well as a full day of presentations led by technical communications experts, who will discuss topics such as professional development, writing for the Web, managing multilingual documentation, connecting research and content, usability testing and understanding new software.
"We are providing a 'Buy 2, Get 1 Free' discount for technical communications businesses and Rochester area companies who use technical communications services," says Bobbi Werner, senior technical writer at Welch Allyn, and one of the conference planners. "Members of regional professional organizations like the American Society for Training and Development and the American Medical Writers Association are invited to register at member rates. We are also providing a limited number of half-price vouchers to small technical communications companies as well as student-rate registrations for technical communicators who are between jobs."
A half-day Leadership Program, focused on leadership challenges and best practices, takes place at 1:30 p.m. on Sunday, April 13 in Golisano Hall. For more information about the Leadership Program, visit http://spectrum.stc-rochester.org/leadership-day. Participants can network with conference presenters, chapter leaders, and other attendees at a Speaker Dinner/Reception at the Radisson Rochester Airport Hotel at 6:30 p.m. that same evening.
Additional details about Spectrum 2014, and registration information about member, non-member and student fees are available at spectrum.stc-rochester.org. For more information about the conference, contact Spectrum conference organizers at spectrum@stc-rochester.org.
About the STC Rochester Chapter: Spectrum is the longest-running regional conference of its type in the national society. It has been held annually in Rochester since 1959. The Rochester Chapter, founded in 1958, serves the needs of its members by promoting professionalism and the exchange of information among its members, providing educational opportunities for both members and non-members, and educating the community about the value of technical communication. Chapter membership includes writers, editors, graphic designers, business owners, managers of corporate publications departments, educators, and students. With more than 6,000 members worldwide, STC is the largest professional organization devoted to the advancement of the theory and practice of technical communication.