Thousands of RIT students to attend Fall Career Fair for co-ops and permanent jobs
More than 260 employers from across the U.S. seek skilled, diverse RIT students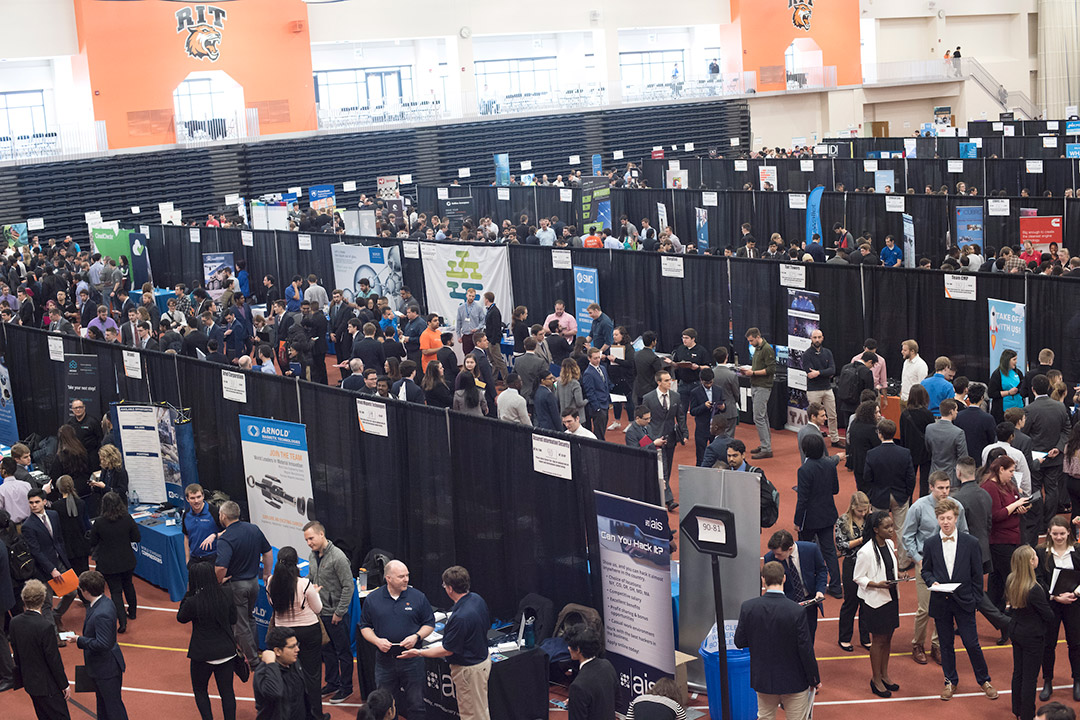 A. Sue Weisler
More than 260 employing organizations with more than 900 recruiter representatives seeking Rochester Institute of Technology students and graduates are attending the 2019 Fall University-Wide Career Fair Wednesday, from 10 a.m. to 4 p.m. in the Gordon Field House.
The fair is open to current RIT students and alumni; more than 5,000 are expected. The event allows them to meet with prospective employers to explore career opportunities for co-op, internship, entry- or experienced-level positions.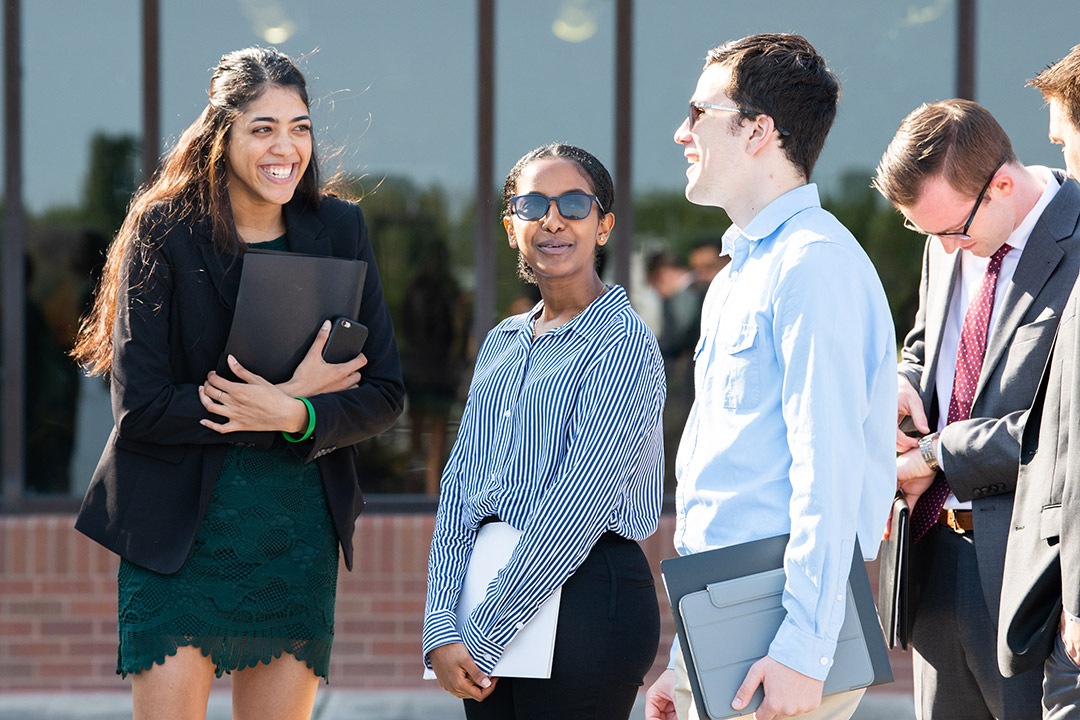 Gabrielle Plucknette-DeVito
RIT's cooperative education model is one of the oldest and largest in the country. More than half of the students participating in co-op will go to work for one of their co-op employers upon graduation, said Maria Richart, director of RIT's Office of Career Services and Cooperative Education.
There are employers attending from across the country, with new ones this year representing Anheuser Busch, Bristol-Myers Squibb, Accenture Consulting, Hillrom, Bloc Watch, Tokyo Electron U.S. Holding and Validity.
Employers from every region in the country will be attending, including nearly 60 employers located or with operations in the Rochester area.
Representatives from more than 100 of the companies will remain in town to interview students Thursday following the career fair.
Many of the attending employers will send RIT alumni to represent them and engage with faculty and student clubs and organizations while on campus.
Richart said the turnout is a clear reflection of the continued strong demand for the outstanding student talent RIT produces.
Recruiters and students will also be able to network this afternoon. The Affinity Reception for employers and underrepresented student groups including The National Society of Black Engineers, Engineers of Color Creating Opportunity, Society of Hispanic Professional Engineers, Women in Engineering, Women in Technology, Women in Computing, the Neurodiverse Hiring Initiative, and more, will be held from 5 to 7 p.m. in the Field House.
Students are encouraged to plan their visits in advance. A list of the participating firms is available online at https://www.rit.edu/emcs/oce/student/career-fairs-all-majors.
Topics