TTM Technologies Inc. makes donation to RIT for research fellowships
Advanced microwave and antenna technology with meta materials will be focus of work between the university's engineering college and company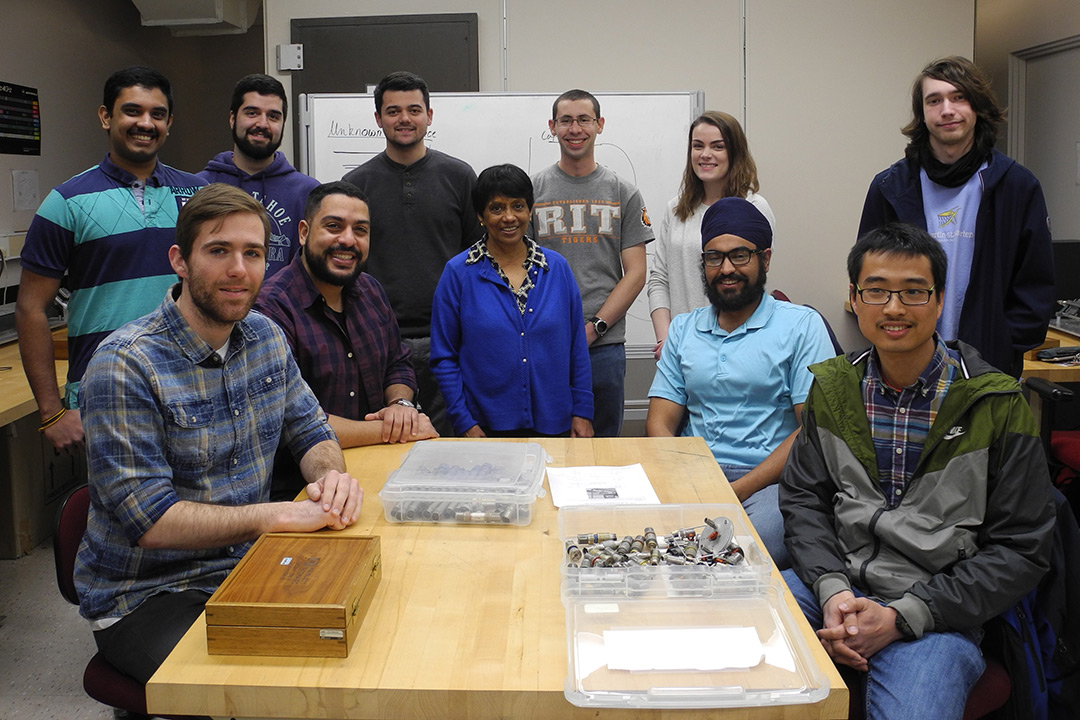 Rochester Institute of Technology received a donation from TTM Technologies Inc. (TTM) for a research fellowship to fund doctoral student research in advancing microwave and antenna technology for wireless and space or defense applications. TTM donated $177,000 to be used over three years, in an extension of the long-time partnership between TTM and the university.
"I have had a long working relationship with TTM. The work they do is very closely aligned with what the students learn—in both my graduate and undergraduate classes—particularly graduate courses about microwaves and antennas," said Jayanti Venkataraman, professor of electrical engineering in RIT's Kate Gleason College of Engineering. Her research interest are in antennas, integrated microwave circuits, metamaterial applications and bio-electromagnetics.  
The fellowships align with trends in the field, specifically with the creation of metamaterials – artificially engineering them to have properties not available in nature, such as negative permeability and permittivity, the latter describing the ability of materials to store electrical energy in an electric field, she explained.
"Like reducing the size of a component or focusing an antenna beam to enhance the radiation, these are things that are limited with conventional materials, and in the last decade and a half, it has opened up a pretty good avenue to explore some new and creative ideas. This is really cutting edge today," said Venkataraman, who is also director of the Electromagnetic Theory and Application Laboratory in the engineering college.  
"The hands on, practical experience students gain from the lab environments at RIT is invaluable and has helped students successfully transition to our workplace," said Alex Budwey, Human Resources manager, TTM Technologies. "The combination of RIT's education along with the co-op program at our Syracuse locations makes RIT students stand out amongst their peers when we are recruiting for new talent."
Headquartered in Costa Mesa, Calif., TTM Technologies Inc. employees 580 people in Syracuse, N.Y. Engineers from the company will act as consultants or advisers on projects that can advance the technology. TTM Technologies Inc. is a leading global printed circuit board (PCB) manufacturer, focusing on quick turn and volume production of technologically advanced PCBs, backplane assemblies and electromechanical solutions as well as a global designer and manufacturer of radio frequency and microwave components and assemblies.