Two honored with public service awards
Sarah Brownell and Hrushikesh Sagar honored for local and international humanitarian work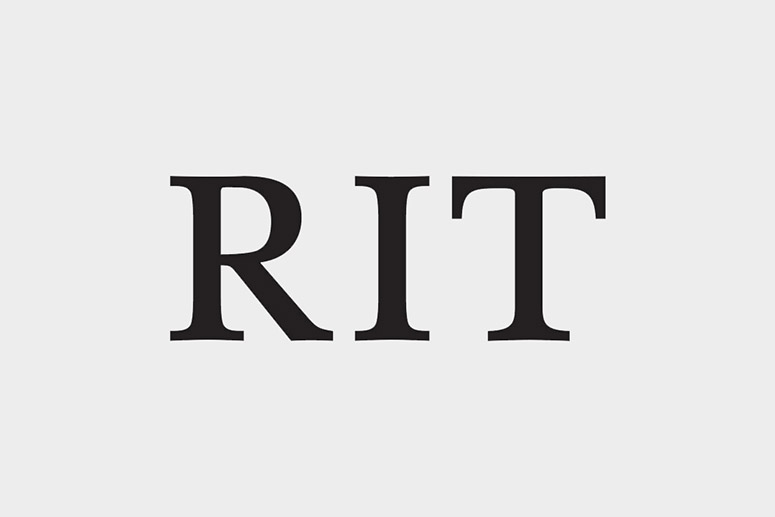 Sarah Brownell and Hrushikesh Sagar are helping to engineer a more sustainable world.
Through their humanitarian work locally and abroad, the two have made a lasting impression on the people they have worked with and are showing how engineering can guide communities toward independence and change.
For this work and dedication, Brownell and Sagar have been awarded Rochester Institute of Technology's most prestigious Alfred L. Davis Distinguished Public Service Awards.
Brownell '98 (mechanical engineering), a lecturer in RIT's Kate Gleason College of Engineering, will receive the 2015 Four Presidents Distinguished Public Service Award. Sagar will become the 2015 Bruce James Distinguished Public Service Award recipient. He is a graduate student in the manufacturing and mechanical systems integration program in RIT's College of Applied Science and Technology.
The awards will be presented in a campus ceremony 4–5 p.m. Wednesday, May 6, in Ingle Auditorium.
Soon after graduating from RIT in 1998, Brownell began what was to become a major part of her volunteer commitment to Haiti. She began work with the organization Haiti Outreach: Pwoje Espwa (HOPE) on installing solar power for a clinic and water disinfection systems for a local community, and she has, over the past several years, participated on similar projects with several other organizations including Friends of Borgne and SOIL—Sustainable Organic Integrated Livelihoods. The latter organization, founded by Brownell and Sasha Kramer, started in 2006 as an ecological sanitation social enterprise nonprofit in Haiti.
Her work focuses on helping those in the communities to help themselves.
"I am humbled and honored to be recommended by my awesome students and considered by the committee for his award, in the company of so many amazing people," said Brownell. "My global community—including my husband Kevin and tolerant family, RIT mentors, Haitian farmers, grassroots leaders and latrine-emptiers, Rochester citizen-activists, and people who have called themselves homeless—has inspired me, accompanied me in my goal to 'work for people, not money,' and also supported me when the 'no money' thing didn't work out.
"I am grateful for the chance to continue on the journey with them to increase 'life, comfort, and hope!' I believe that development is most successful and sustainable when it promotes the vision and builds the capacity of local leaders. However, this award is an answer to a specific prayer from some very special elders who are part of the food program in Borgne, Haiti—a miracle of sorts. Some programs still require simple, kindhearted donations."
Brownell has also supported student-led projects for various organizations in Haiti. Most recently she and Brian Thorn, associate professor of industrial and systems engineering, traveled to the area with a group of students as part of Engineering and the Developing World, a graduate-level course about designing sustainable systems beneficial to the people, businesses and economies of the developing world. This trip also helps to bridge the senior design project experience with an understanding of real world problems that affect people in need in the local and international community, she added. Project contributions include: various devices for water disinfection and filtering, various projects for the improvement of sanitation, devices that improve the productivity and capacity of rural farmers, and others.
Locally, Brownell has volunteered at St. Joseph's House of Hospitality for the homeless in Rochester for more than 20 years, was a live-in volunteer for three years, held a chair on the nonprofit agency's board of directors, and was editor of the Rochester Catholic Worker newspaper.
Sagar has taken a similar approach to Brownell's and focuses on environmental advocacy. During his undergraduate work at the College of Engineering-Pune, India, he became involved with the social service group Spandan. He volunteered at blood donation and social service camps, counseling programs and provided education to underprivileged school children. During his fourth year, he took over leadership of the Spandan team and was awarded with the pioneer award for Best Outgoing Social Worker in recognition of his commitment and direction of the team. He was also responsible for establishing "Sagar Mitra," a project focused on significantly reducing river pollution through plastic recycling. What started with a small team that went to schools to educate students about the dangers of plastic pollution to the local water supply has spread to 80,000 students in India and continues today.
At RIT, Sagar is involved in SEAL—the Student Environmental Action League, serves in Student Government as a senator for RIT's graduate students and is a campus Admissions Ambassador. He has participated in the Alternative Spring Break program with RIT's Leadership Institute and Community Service Center, working with the Medici Project, a Georgia-based program for at-risk youth and adults.
"The story is still on and it will continue until my last breath, society has given me the right to live and it's my duty to give it back to everyone," he said.
RIT vice president emeritus Alfred Davis started a $50,000 endowment to fund the awards program. Each recipient will have the privilege of designating the endowment income to a beneficiary of his or her choice.
The Four Presidents Distinguished Public Service Award Fund was created by Davis on the occasion of the 65th year of his association with RIT to commemorate the dedication of the last four RIT presidents— Mark Ellingson, Paul Miller, M. Richard Rose and Albert Simone—in their service to the Rochester community. The award is presented annually to a member of the RIT faculty or staff whose public service and commitment mirrors that of the four presidents who worked with Davis. The Bruce R. James '64 Distinguished Public Service Award is presented annually to an RIT student and commemorates the public service of Bruce James, chairman emeritus of the RIT Board of Trustees.
Topics