Veteran journalist Janet Lomax named Minett Professor
Lomax will also kick off RIT Division of Diversity and Inclusion Speaker Series Sept. 18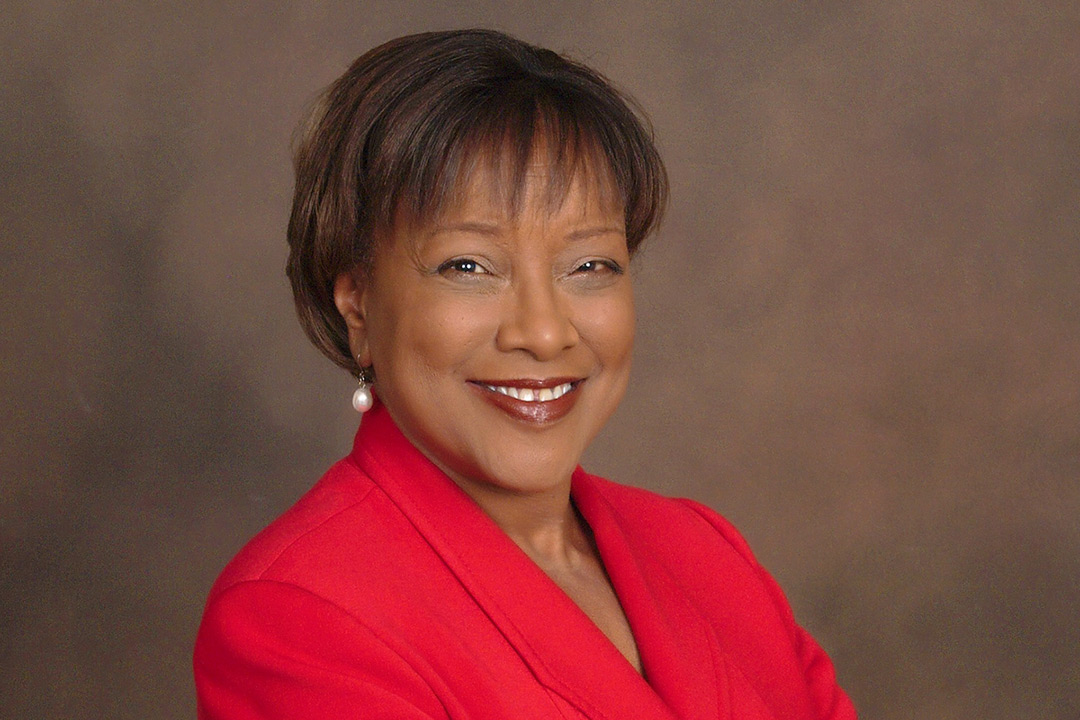 Janet Lomax, an award-winning Rochester-area journalist with 40 years of broadcasting experience, is the 2018-19 Frederick H. Minett Professor at Rochester Institute of Technology.
The Minett Professorship brings distinguished Rochester-area multicultural professionals to the RIT campus to share their professional knowledge and experience with RIT's students, faculty and staff for one academic year. Minett Professors are selected by the Minett Professor Emeritus, then appointed by RIT President David Munson and Keith Jenkins, RIT's vice president and associate provost for Diversity and Inclusion.
Lomax served as news anchor at News 10 NBC in Rochester, N.Y., for more than three decades before retiring in December 2016. Over the course of her career, Lomax covered a variety of stories from national political conventions and Pope John Paul II's visit to New York to a number of one-on-one interviews with prominent newsmakers, including former first lady Michelle Obama at the White House. She has earned numerous honors for excellence in journalism including a Regional Edward R. Murrow Award, a New York State Associated Press Award and induction into the New York State Broadcasters Association Hall of Fame.
"Janet Lomax will be a tremendous addition to the RIT family as Minett Professor," said Jenkins. "She has been a fixture in the Rochester community for decades, and the knowledge she can share from her revered journalism career will be enlightening for our students. She remains extremely active in the community, and the fact that she elected to spend her time in this important role is humbling."
In her role as Minett Professor, Lomax plans to focus on mentoring RIT students and helping them build effective communication skills. Lomax will also deliver a talk as part of the Division of Diversity and Inclusion Speaker Series from 2:30 to 3:30 p.m. Tuesday, Sept. 18, in the MOSAIC Center on the second floor of the Student Alumni Union, room 2510. She will discuss her professional path and important lessons she learned throughout her career.
 "I look forward to an exciting, invigorating time at RIT," said Lomax. "This is an opportunity for me to continue to do what I've always done, and that is give back to the community and to mentor students. I also look at it as an opportunity to learn from not only the students, but the faculty and staff at RIT."
Lomax is the 27th Minett Professor at RIT, and those who have served in the position include many of Rochester's most prominent business, academic, medical and law enforcement professionals, including Brenda Lee, a medical educator and medical school administrator (2018 Minett Professor); Melisza Campos, Dale Carnegie master trainer and now with Wegmans Food Markets, Store Operations; Jerome Underwood, newly appointed CEO and president of Action for a Better Community (ABC); Essie Calhoun-McDavid, retired chief diversity officer and director of community affairs, Eastman Kodak, and member, RIT Board of Trustees; Augustin Melendez, chief human resource officer at Hillside Family of Agencies; G. Peter Jemison, manager of the Ganondagan National Historic Site, central to the Seneca Nation; James Norman, retired president and CEO, Action for a Better Community; Teresa Johnson, Rochester City Court Judge; and Pete Otero, retired executive dean, Monroe Community College, Damon City Campus.