Volunteers needed for Baja SAE collegiate race and field competition in Rochester June 2-5
RIT again hosts international off-road competition taking place at the university and Palmyra's Hogback Hill Motocross site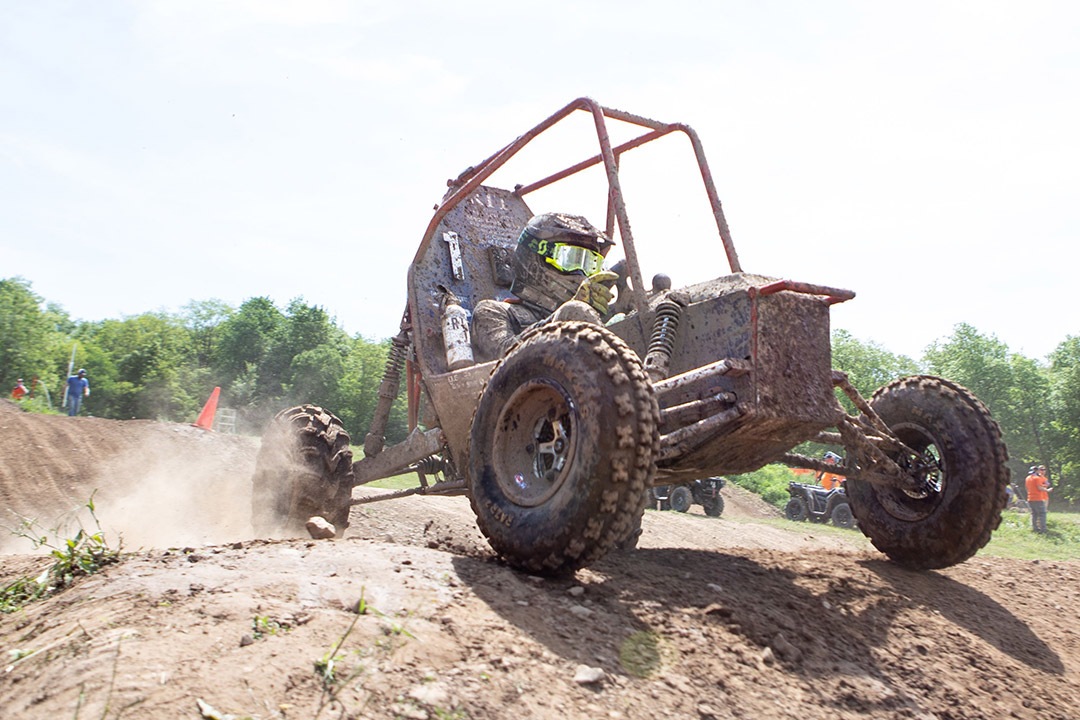 Rochester Institute of Technology will host the 2022 Baja SAE Collegiate Competition on June 2-5. Volunteers are needed for judging student design and on-track events taking place at the university and at Hogback Hill Motocross site in Palmyra, N.Y.
With 100 teams and nearly 1,500 student competitors from universities around the world, the event showcases the best of student off-road vehicle designs put to the challenge on a rough and demanding course.
Volunteers are needed in a variety of areas:
Judging the virtual business presentations on April 14-15
Supporting design, safety, and on-track course events in June.
A video about roles and responsibilities is included on the Baja SAE site detailing how to sign up and descriptions of volunteer roles and responsibilities. Volunteers of all levels of experience can register online for one or more of the days.
For Baja SAE Rochester, some of the specific day-long events where volunteers are needed include:
Thursday, June 2
Team arrival, registration and business presentation finals: Participants are needed to welcome teams and provide logistical support for registration at the RIT Gordon Field House and Activities Center. Additionally, the finals of the business presentation will take place at RIT's Ingle Auditorium.
NEEDED: Volunteer judges with industry experience, particularly in the areas of new product development and project management.
Friday, June 3
Static events: technical inspections, design and cost presentation judging: Teams undergo rigorous technical inspections of vehicles and automotive systems.
NEEDED: Volunteers with experience in automotive systems and the design and development of vehicles.
Saturday, June 4
Dynamic events: acceleration, sled pull, maneuverability, and suspension: Teams continue technical and safety inspections of vehicles and systems at the field site: Hogback Hill Motocross.
NEEDED: Participants for support, marshalling, recovery, field safety, management, and logistics.
Sunday, June 5
4-Hour endurance race and award presentation: Teams complete the competition with a 4-hour race at the field site: Hogback Hill Motocross site.
NEEDED: Volunteers for marshalling/flagging, recovery, field safety, and logistics.
In June 2019, RIT last hosted one of the national Baja SAE competitions in Rochester. It was the seventh time the university hosted the international event where 100 collegiate teams from across the United States and from six countries competed in field events such as the hill climb, maneuverability and suspension, and the 4-hour endurance race on the last day of the competition.