Weekend card game explodes into company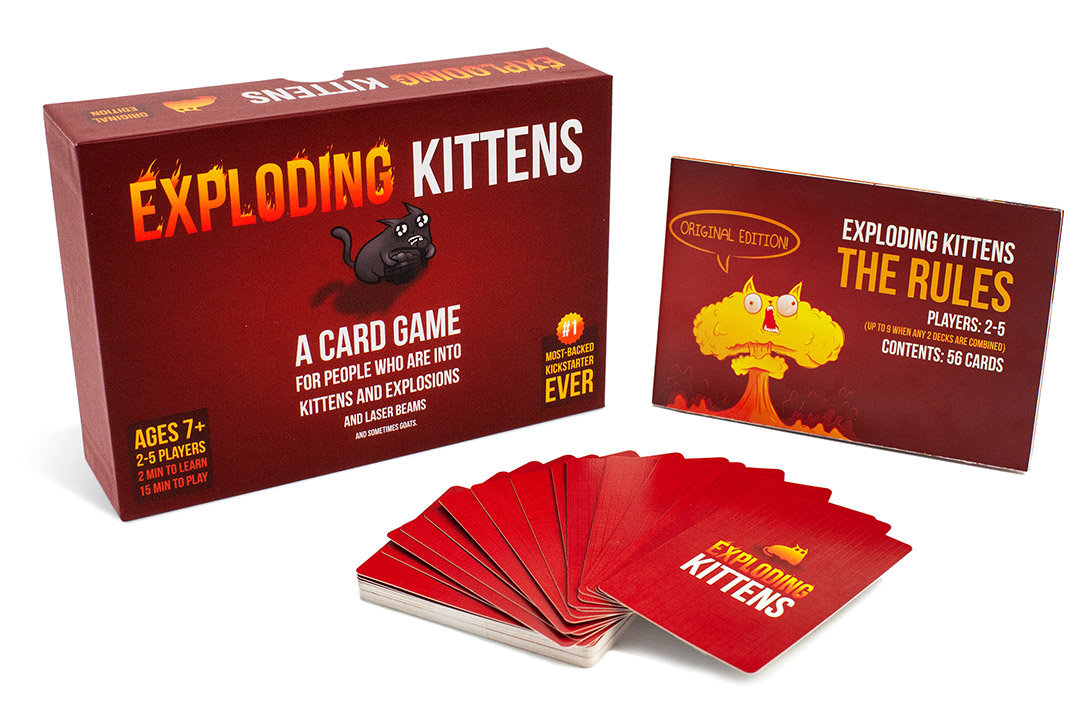 Elan Lee '98 (computer science) decided one day that he no longer wanted to do what he was doing for a living.
He was a chief design officer at Microsoft who was hired to launch the Xbox One. Lee had worked at Microsoft earlier in his career as the lead game designer for the Xbox.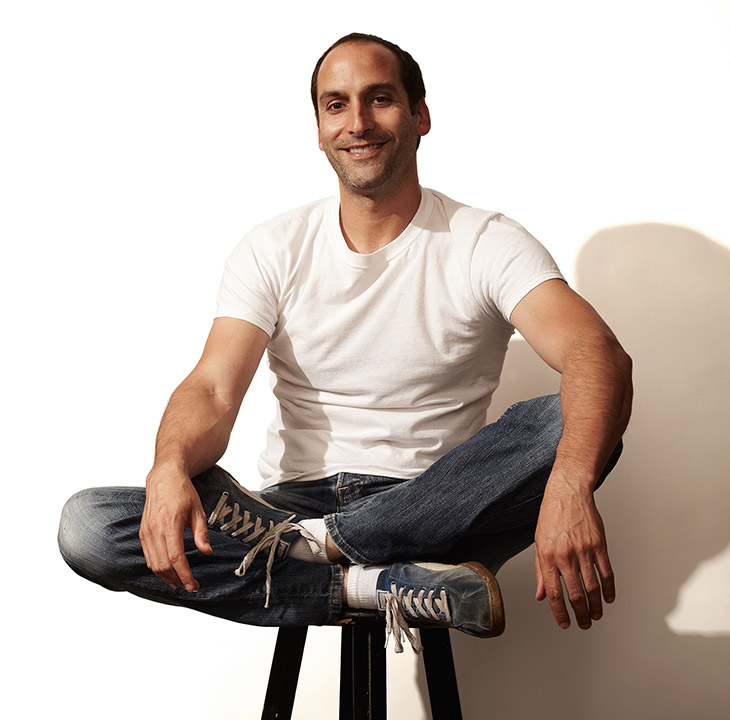 "I realized that I am part of the problem, and the problem very specifically is putting screens in front of kids all day every day," he said.
Lee quit his job and embarked on a one-year break to figure out what was next. But a few weeks later, he spent a weekend with friends building a card game around the idea of Russian Roulette. Before they knew it, they had created the wildly popular Exploding Kittens.
Today, Lee is running a game publishing company of the same name that is entering the world of television, movies, and even events.
"This was really supposed to be the thing in between the thing, and it has turned out to be such a delight," Lee said. "I can't believe we get paid to make games."
Exploding Kittens started out as "Bomb Squad" until Lee's friend Matthew Inman got involved. Inman, a cartoonist who runs TheOatmeal.com, asked to become a partner and illustrate the cards if the name was changed to the much more intriguing Exploding Kittens.
"If The Oatmeal ever comes to you and proposes a theme for your game, the answer is yes," Lee said, laughing. In January 2015, they launched the game on Kickstarter and in 30 days had raised almost $9 million.
To date, they have sold about 10 million copies and it was the No. 1 selling game in the world—until it was recently dethroned by the dodgeball card game Throw Throw Burrito, which the company released last year.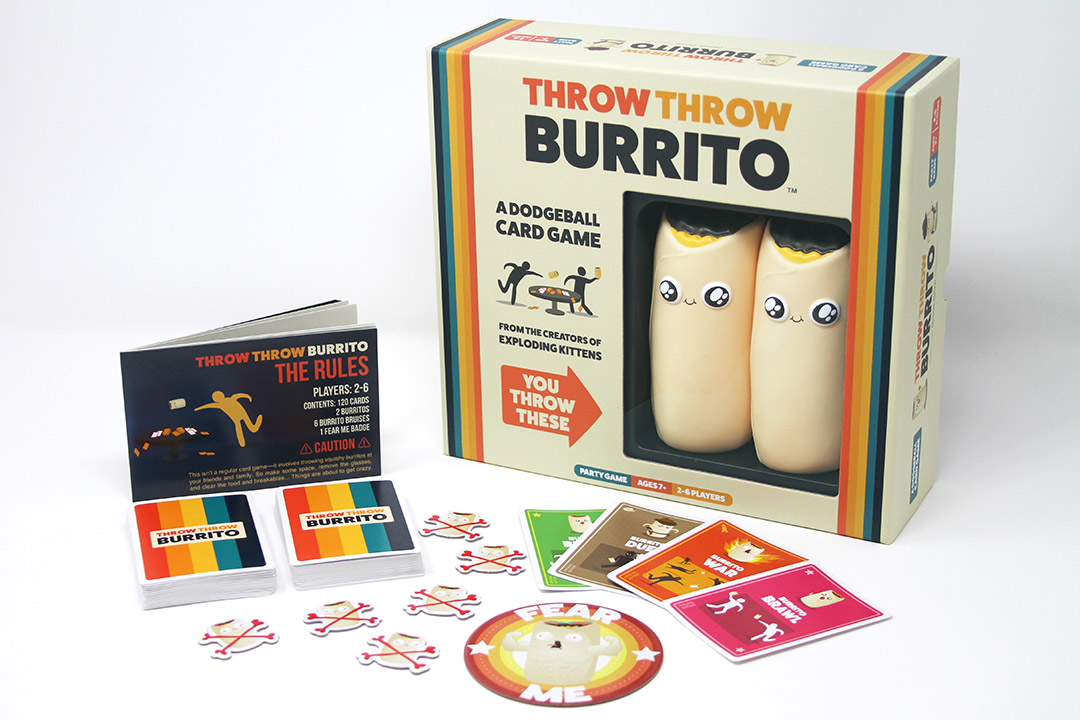 Lee said the success of the two games is just the beginning. His company recently partnered with Peter Chernin, former chief operating officer at News Corp., whose company The Chernin Group invested $30 million into Exploding Kittens.
"He came to us and said, 'how do you convert a product into a brand? How do you start building TV shows, movies, theme parks and all the plush stuff that makes a brand? You guys don't know how to do that and I do.'"
For example, the company is organizing Burning Cat, a convention in Portland, Ore., next year that will include games, comics, and entertainment.
Lee is excited about what could be next for the company, which only recently moved out of his backyard into a Los Angeles office.
He already feels better about his work, remembering a recent time when he was at the airport surrounded by grumpy passengers who had learned their plane had been delayed for hours.
"The only ones who weren't upset was this group of kids, sitting in a circle on the floor, laughing," he said. "I walked over and sure enough they were playing Exploding Kittens. That was one of the most fulfilling and rewarding moments of my life to think that they are happy because of something I helped with."
What's in a name
Elan Lee said when picking a name for a game, it has to be something that works for 7-year-olds and 70-year-olds. Here are some of the names they considered before landing on Throw Throw Burrito:
Blowfish Throwfish
Permission to Throw Burritos
Flight Worthy Burritos
Burrito Flight School
Blowfish Migration
Journey of the Blowfish
Blowfish Unchained
Blowfish with Rage Issues
Secret to a good game
Elan Lee said his company has one measuring stick for all games: A good game must be able to make the people you are playing with entertaining.
 "Most games spend so much time trying to be entertaining, and that's not actually important," he said. "You want to build a game that makes the people you are playing with entertaining. If you can do that, you will have a game that people will want to play over and over again."